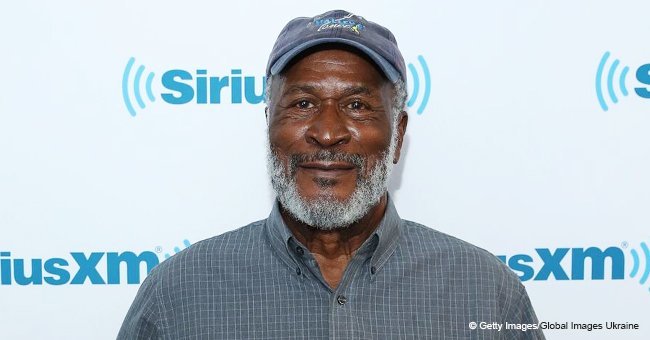 John Amos' daughter shows off strong resemblance to her dad in pics from her adventurous vacation
- AmoMama has just learned from Instagram where John Amos' daughter shared a few pictures of herself from her adventurous outing to various places.
- Shannon Amos is a successful writer/producer and the proud founder of Afterglow Multimedia, LLC.
- She is the daughter of Amos who's a veteran of the 50th Armored Division of the New Jersey National Guard and Honorary Master Chief of the U.S. Coast Guard.
John Allen Amos Jr. is an American actor known for his roles as James Evans, Sr.
He had a sports career in both boxing and football before Kansas City Chiefs coach Hank Stram told him that he wasn't a football player but rather a man trying to play football.
From 1994 to 1995, he portrayed Fred Wilkes in four episodes of the hit TV series The Fresh Prince of Bel-Air.
Amos has been married three times.
Amos's first marriage, between 1965 and 1975, was with artist and equestrian Noel Mickelson with whom he had two children: Shannon and K.C. Amos.
He married second wife Lillian Lehman in 1978, but the marriage only lasted one year.
In 2009, Shannon Amos decided to leave her corporate position as a television executive at Warner Brothers and start her own production company.
Creatively, she felt the game had changed, so she pivoted and became an entrepreneur.
In 2014, the California native experienced a dark time in her business and her life and decided to pivot again.
This time, it was bigger than a career shift.
She sold and donated her stuff, packed her bags and headed out on a spiritual journey around the world.
She shared some pictures from her adventure on her Instagram page.
In one of the posts, she and a man were smiling brightly as they took a selfie together.
'When you raise your vibration you attract other illuminated souls into your life! So happy to share space with my beautiful soul brother. Live every moment in gratitude. Let it go and let it flow! Thank you @londonisthevibe The world needs more bright lights like you!'.
In another of her shared posts, she was standing in front of a building structure that looked like a temple in Chiang Mai, Thailand.
'It takes courage to grow and to become who you really are'. Traveling solo for a year opened my mind up to so many possibilities. One of the greatest take aways was having the space for healing and self-discovery'.
In her third and last post of her adventurous journey, she took a selfie in front of a tall structure in Hoi An City Viet Nam.
She captioned this last post:
'Putting it in the universe now...Next step in my journey as a Yogi will be my Kundalini RYT 500. Actually Kundalini yoga means awareness s Awareness is a finite relationship with infinity. The dormant energy is you. This awareness is sleeping in you and you only experience its capacity to a limit.But when it can be extended to infinity you remain you, anyway. But in that state, there is nothing lacking and you can achieve more than you know'.
What do you think of Shannons round the world adventure?
Please write your comments below
Please fill in your e-mail so we can share with you our top stories!