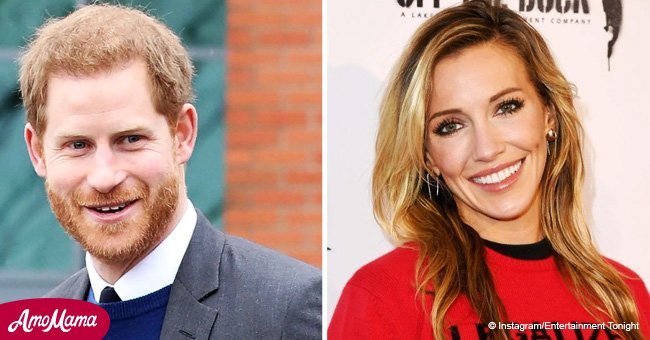 David Cassidy's daughter Katie revealed she turned down Prince Harry's offer to date
Now that pretty much everything is already arranged for Prince Harry and Meghan Markle's wedding, Katie Cassidy revealed something that surprised many people.
Cassidy confessed that she almost dated Harry four years ago, but that she refused to do it because she didn't want to be known as 'his girl.' As Entertainment Today reported, everything happened in Miami in 2014.
She and her friends were on a vacation getaway there while Harry was on one of his friend's bachelor party. He approached Cassidy's group and asked them to join them.
At that point, both of them were single (Harry had just finished his relationship with Cressida Bonas). Even though it was one of the most important members of the British Royal family, she said no because she didn't want to be photographed with him.
Cassidy added that she is an 'on-my-own-merit' kind of woman, which means that she doesn't like people to see her simply as David Cassidy's daughter or as Harry's girlfriend, if that's the case.
The next morning, she confessed that Harry greeted her politely, showing that he was the 'loveliest and kindest' man in the world.
'We saw him the next day at the pool and [he was] respect[ful]. Like, "You guys are cool. OK, we get it." And I was like, "Sorry!"'
Katie Cassidy, Entertainment Tonight, April 11, 2018.
While many people consider that if Cassidy had accepted the invitation she would be the one walking down the aisle with Harry in May 2018, the truth is that she has no regrets as she is happily engaged to Matthew Rodgers.
Harry and Markle, who have most aspects of their wedding ready, revealed that they don't want to receive wedding presents from their guests. Instead, they asked them to donate to charities.
Seven charitable organizations were chosen by them to get the donations. They did so to help those in need and thank everyone for their good wishes. The ceremony is set to be held on May 19 at St. George's Chapel, Windsor Castle.
Please fill in your e-mail so we can share with you our top stories!