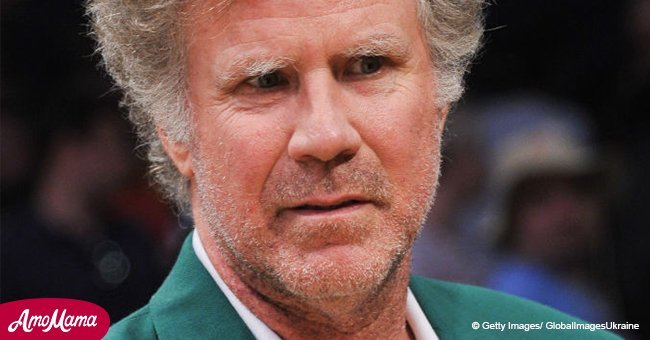 Famous actor Will Ferrell rushed to hospital after serious car accident
Fans of the actor and comedian, Will Ferrell, are sending prayers and messages of support after the Elf star was involved in an accident.
The incident occurred in Orange County, California at approximately 11 pm on April 12, 2018. Another vehicle was also involved, and the actor's SUV 'flipped.'
As reported by TMZ, Ferrell was in a 'chauffeur-driven SUV' with three other passengers, and three people were taken to a nearby hospital.
Ferrell didn't suffer severe injuries, and an eyewitness said that the actor was talking on a cellphone as paramedics loaded his stretcher into the ambulance.
One of his passengers sustained serious injuries, and the yet unnamed woman 'was bleeding profusely on the scene.'
According to WCPO, Ferrell attended an event earlier that evening at a San Diego high school, as part of his project to encourage youngsters to vote.
The project is titled Glam Up The Midterms, and this installment was titled Vote Classy, San Diego: A Conversation with Ron Burgundy and Billy Eichner.
Ferrell portrayed the part of Ron Burgundy, his character from the film, Anchorman. Ferrell, as Burgandy, was being interviewed by comedian Billy Eichner.
According to Headcount, it was a 'live, once-in-a-lifetime conversation' between the two figures, centered around the upcoming primary in CA-49.
On Twitter, Jill Milford said 'get well soon,' while Frank Andrus assured users that Ferrell is fine and had been released from the hospital.
Cole Web said he is sending prayers for Ferrell, and added: 'that man needs to live,' while Rego Di Stefano said Ferrell must 'pull through' because he is a 'genius in the world of comedy.'
As reported by Deadline, Ferrell was in fact released from the hospital on April 13, 2018. He said he was doing fine, but the press is still waiting to hear about the other passengers involved in the accident.
Please fill in your e-mail so we can share with you our top stories!