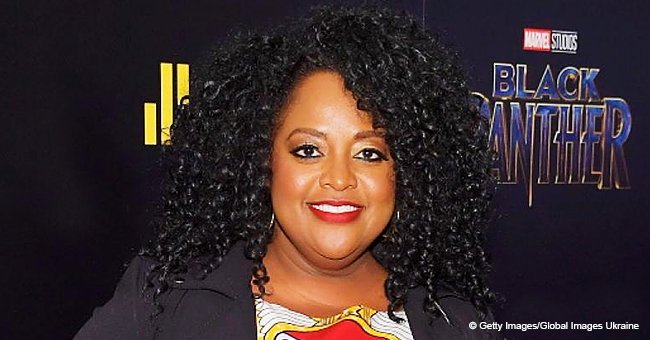 Sherri Shepherd's ex shares touching photo of their grown up son who looks so much like his dad
- AmoMama has just learned from Twitter that television personality and comedian Sherri Shepherd's ex Lamar Sally recently posted a picture of her son.
- The picture showed the screenwriter's son LJ at the petting zoo playing with a rabbit while Lamar Sally watched on.
- This picture comes a few weeks after Sherri Shepherd revealed that she wasn't going to be involved in LJ's life.
We all know her from Everybody Loves Raymond but Sherri Shepherd has been a source of intrigue lately courtesy of her divorce.
Back in 2011, she got married to screenwriter Lamar Sally with the pair going on to give birth to a child via surrogate.
They split about two years ago with the divorce one of the nastiest we have seen in recent times.
Their marriage produced a son named Lamar Jr. although LJ, as affectionately called by Lamar, has no ties with his mother.
Sherri Shepherd has no DNA link to the child, as he was born via a surrogate using Lamar Sally's sperm.
Screenwriter and producer Lamar Sally were in a good mood as he posted a picture of his son who is known as LJ at the petting zoo.
He captioned the adorable snap of his grown-up son with the words,
'LJ at the petting zoo at his school. We had a ball.#love'
The picture comes after comedian slash actress Shepherd recently said that she didn't want to have anything to do with LJ as her divorce got messier.
As AmoMama previously reported, she has claimed she won't be involved in the boy's life and that she has are reasons.
The divorce proceeds between the couple started before the boy was born through surrogacy two years ago.
Things have since escalated between Sherri and Lamar and it even seems it might not get any better soon.
Speaking during an interview session with 'Dr. Oz' she stated,
'I've just chosen to take myself out because I think it's worse for a child with two parents not getting along'
Also, Sherri mentioned the boy will not lack anything so far she is still working because she has gone to lengths to make sure he will be provided for.
Sherri is trying to do right by him.
She stated that he is on her health insurance and he has all the benefits her older son from a previous marriage is also entitled to.
Why do you think Sherri Shepherd wants nothing to do with LJ?
Let us know in the comments below.
Source: Twitter
Please fill in your e-mail so we can share with you our top stories!