Halle Berry shows off toned legs in a mini dress proving that her beauty is ageless
The timeless star stunned in a short dress that showcased her fabulous legs during a rare red carpet sighting recently.
51-year-old Halle Berry recently stunned at the 2018 GLAAD Media Awards showcasing her flawless legs as she walked into the Beverly Hilton Hotel on April 12.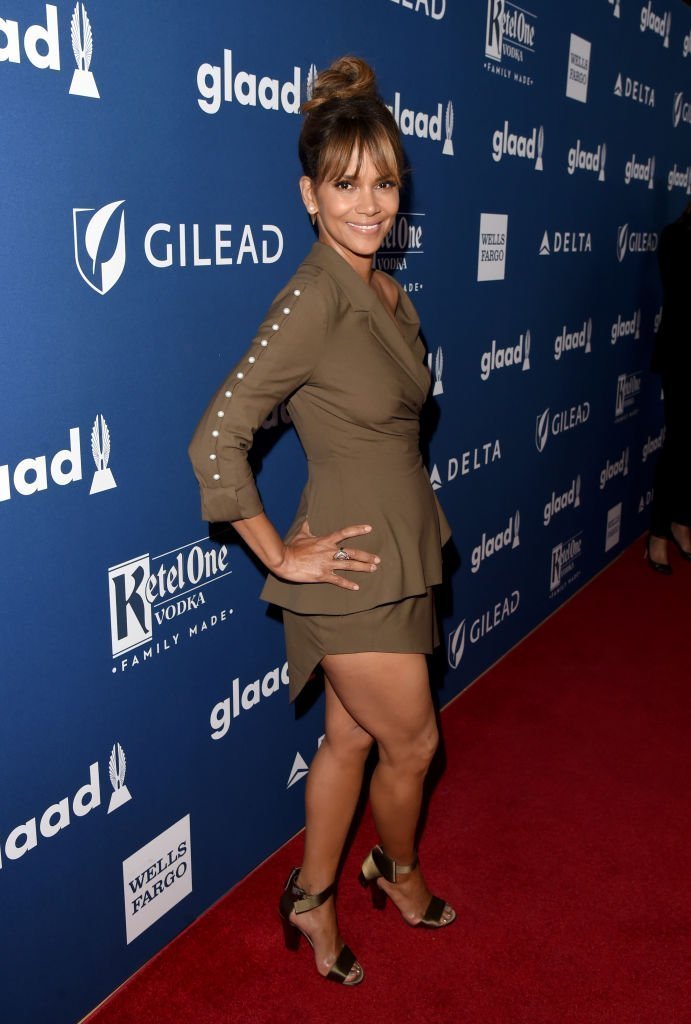 In photos shared by Just Jared, the dark-haired beauty looked ageless wearing a short chocolate-colored dress by Adeam which highlighted her long, sexy legs. She wore a pair of strappy Stella Luna shoes that elongated her toned physique even more.  
With barely-there natural make-up, she tucked her hair in a high bun as her bangs fell in wisps over her forehead.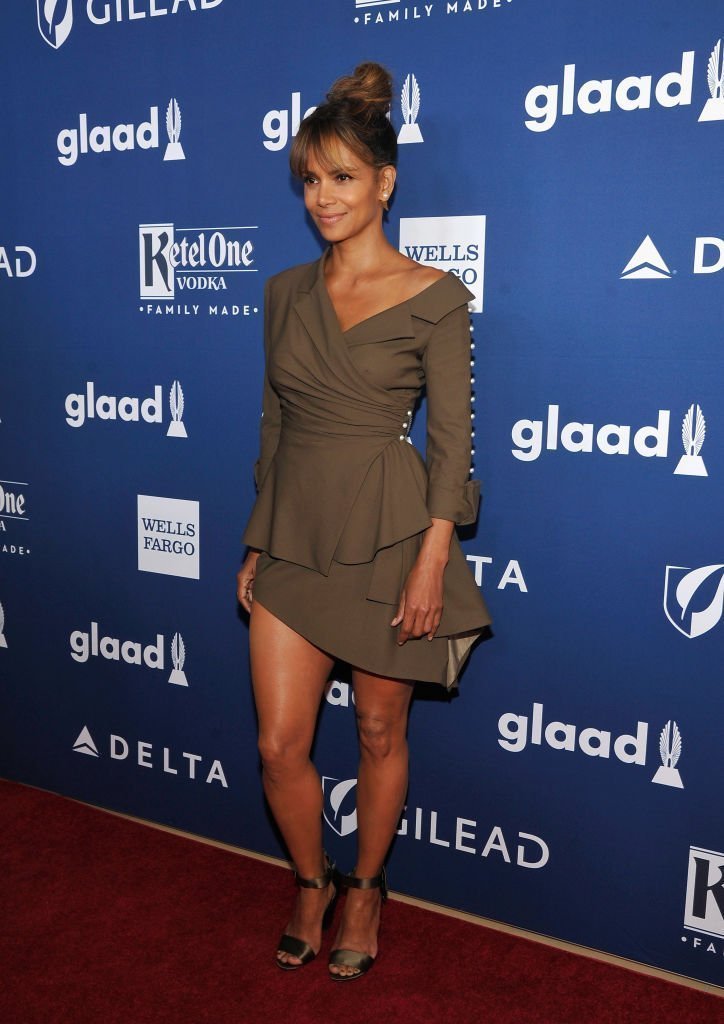 Berry was one of many stars who attended the event that night to pay tribute to the media's fair representation of the LGBTQ community and the issues surrounding them. Joining the Oscar-winner were Rachel Bloom, Ericka Jayne, Wanda Sykes, Jeffrey Bowery-Chapman, Katie Aselton, Chelsea Peretti, Betty Who, Ben Feldman, and Erica Ash.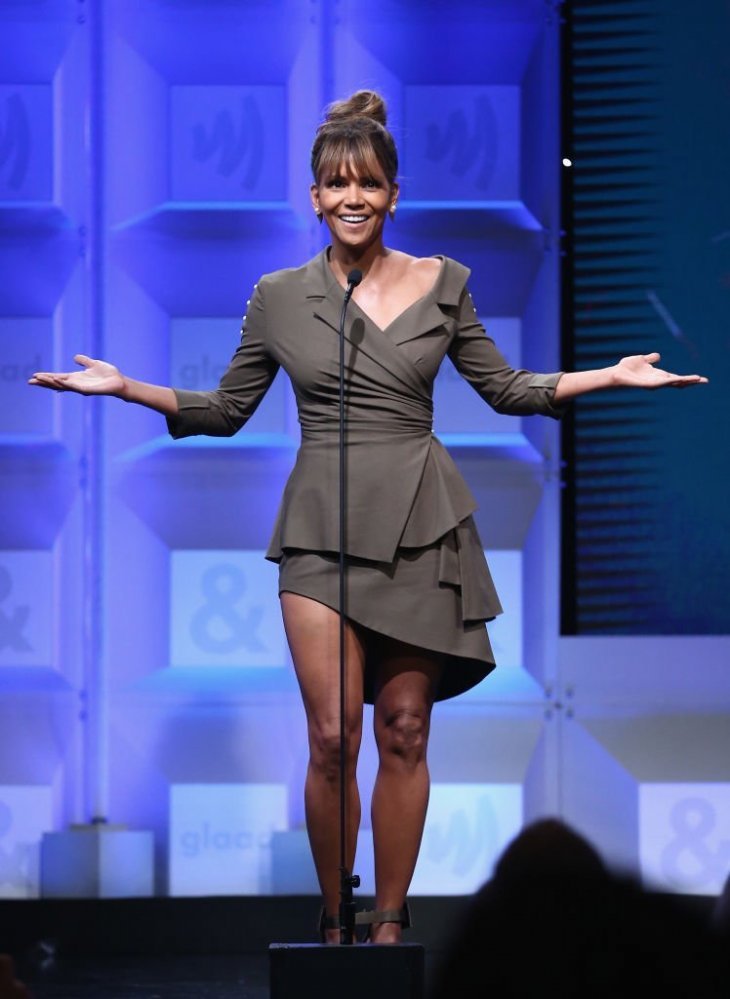 Back in February, the actress spoke up about the sexual harassment allegations hurled against her former manager Vincent Cirrincione who was accused by several actresses of color of using sex as a bargaining chip to manage them. Upsetting Berry even more, Cirrincione would bring up her own success as bait to these women who believed he could steer their careers the way he did Berry's if they agreed to his lewd conditions. In a statement the actress released on her Instagram and Twitter and featured by People, she condemned her former manager's actions by writing, 
"Yesterday I was saddened by the alligations [sic] against my former manager, Vincent Cirrincione, but today I'm sick after reading the horrifying detailed accounts of his abuse towards 9 women. I'm livid that he used me, and the role model he helped me become, to lure and manipulate innocent, vulnerable women of color for his predatory actions. I'm deeply hurt and I want these women and countless others to know I see you. I hear you. You matter. I will fight for you."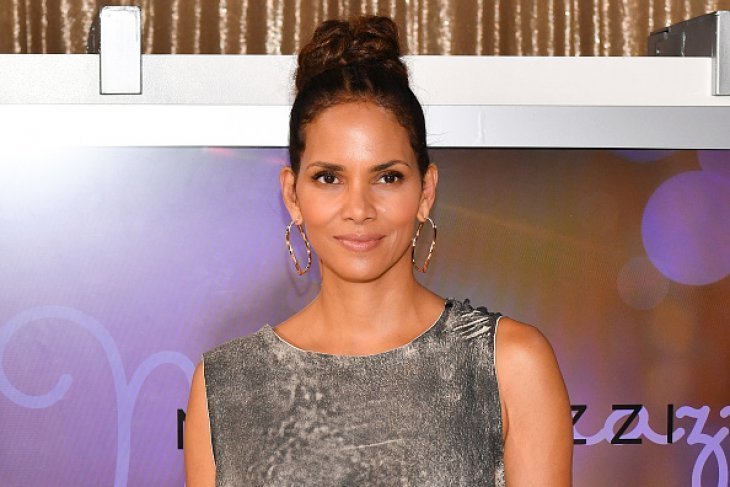 On her part, Berry admitted she cut ties with Cirricione three years ago after hearing a woman on the radio accusing the manager of misconduct.  Despite his denials at that time when she confronted him, she said she felt something wasn't right and decided to end their professional relationship anyway. Berry had been managed by Cirrincione for 25 years before they parted ways.