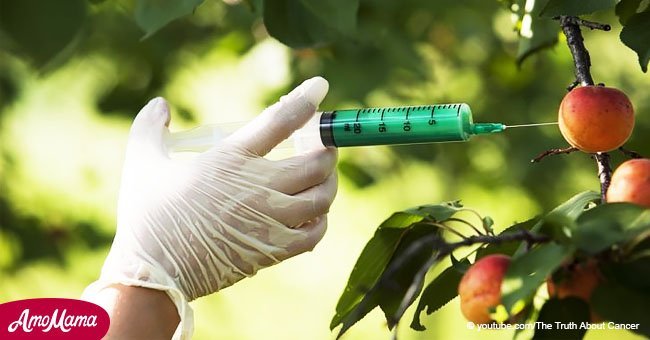 Oncologists revealed a list of 8 foods with the highest risk of producing some type of cancer
While everyone is aware of the seriousness of cancer, not everyone is really interested in dodging the bullet, but is really important to know what is causing it.
Experts in the field of medicine revealed that there are eight foods that have the most risk when it comes to causing some type of cancer.
According to Para los Curiosos, is not scientifically proven that cancer is only caused by genetic predisposition, but there are several studies suggesting that cancer can be caused by different environmental variables.
From the food to the sunrays that can be received from inside a house, different elements can cause this awful disease in anybody. These include bad foods, bad breathing, and even radiation from different electronic sources.
The outlet also revealed that these radiation and chemical consequences would be greatly reduced if the food choices are on point. Here are the most dangerous foods when it comes to cancer.
Source: Wikimedia Commons
The most common are the GMO foods, which are already an integral part of the food that can be bought on any supermarket. More than 90% of the world's corn and soy are GMOs.
Nobody, not even the producing companies, understand the long-term effect of these foods when it comes to health. It's recommended to avoid these type of products at all costs.
Microwave popcorn is also a big issue, as everything about it, including the packaging, is suspected to be a major cause of lung cancer. Its content is mostly GMO, although organic alternatives exist, and even the artificial flavors included could cause cancer.
Canned foods are also on the blacklist, as these get contaminated with the can's coating, which is suggested to alter brain cells in rats and other animals. Better to choose non-canned alternatives.
Grilled meats can also be a problem, as most of them are processed and contain different cancer-causing chemicals, which are spread through grill cooking.
Sugar is also on that blacklist, as it can cause severely high insulin spikes, which then causes the forming of different types of cancer cells. It's better to use organic honey or coconut sugar.
Conserved foods aren't recommended either, as the chemicals used to maintain them edible are hazardous. Sodas are also on the same list, as these contain so much sugar is almost unsustainable to have them.
White flour isn't that good either, as all those starchy carbs will quickly become sugars in the bloodstream, and it is as dangerous as having that much sugar.
Please fill in your e-mail so we can share with you our top stories!