Not many know, but Prince George and Princess Charlotte's names have special meanings
Choosing a name for a newborn is tricky because so many factors must be taken into consideration. It only intensifies when the newborn is from a royal bloodline.
The world is waiting for the arrival of Prince William and Kate Middleton's third child, expected to arrive any day now. Everybody is wondering what the boy or girl will be called. 
However, few people know that their son and daughter, Prince George and Princess Charlotte, have unique names that pay tribute to the those who came before them. 
As reported by Closer Weekly, Prince George 'has a name that echoes throughout British history.' His full name is George Alexander Louis, and his title is His Royal Highness Prince George of Cambridge.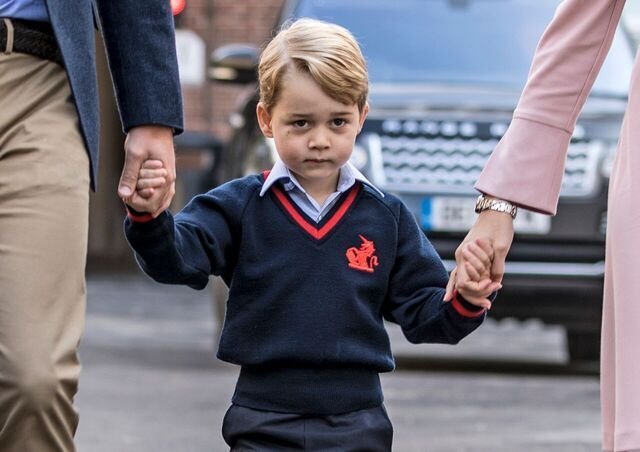 He was named after his great-great-grandfather and Queen Elizabeth's father, King George VI. The Queen's grandfather also carried the name and was known as King George V. 
The 4-year-old Prince George's second name, Alexander, was taken from Queen Elizabeth's second name, Alexandra. Her full names are Elizabeth Alexandra Mary.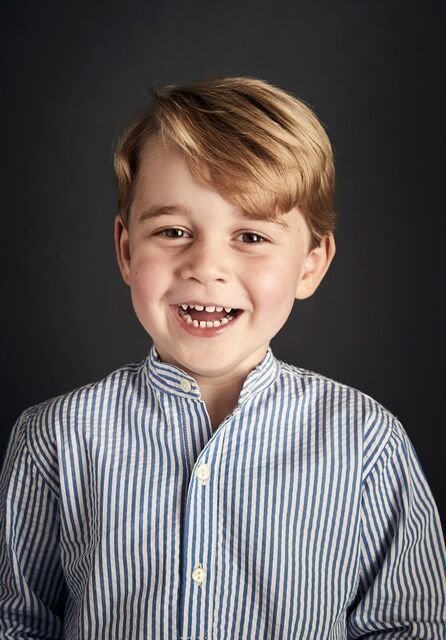 The name Mary is also high on the list of possible names if Prince William's third child turns out to be a girl, at odds of 4/1. Alice is in the second spot, with 6/1 odds. 
 Prince George's third name, Louis, is taken from his father's full names - William Arthur Phillip Louis. The name was also carried by many monarchs during the history of the British Royal Family.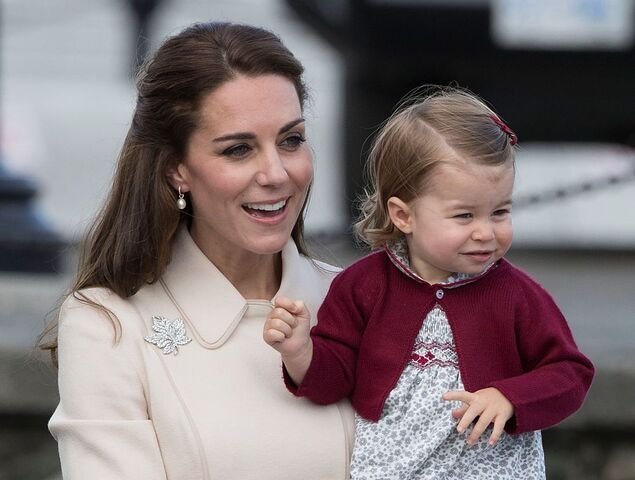 Princess Charlotte, 2, is officially known as Her Royal Highness Princess Charlotte of Cambridge. Her full name is Charlotte Elizabeth Diana.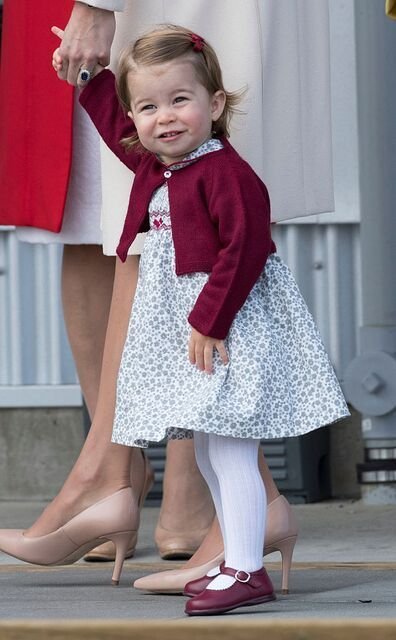 Her first name is the feminized version of Charles; the young Princess was named after her grandfather, Charles, Prince of Wales and Duke of Cornwall.
It is clear where her second and third names come from. She was named after both her grandmother, the late Princess Diana, and her 91-year-old great-grandmother, Queen Elizabeth II.