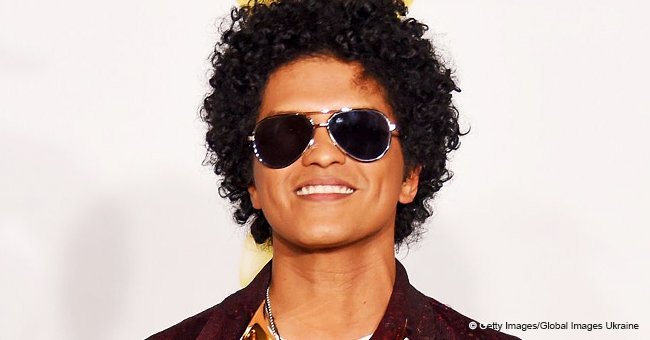 Bruno Mars' long-time girlfriend shows off everything in colourful swimsuits in new pics
- AmoMama has just learned from Instagram that boo of the famous Pop singer, Bruno Mars recently uploaded an alluring set of photos to her page.
- The snaps show her baring all as she models colorful swimsuits for a popular swimwear company.
- Jessica Caban is also an actress who has starred in movies like 'Are You for Great Sex?' among others.
Bruno, 32, and Jessica, 35, have been together for almost a decade and even though there are no signs of the marriage bells ringing yet, their love is growing ever stronger.
While Bruno is notoriously private about his love life, the low-key couple still manage to sneak in photos of their sweet romance on Instagram from time to time, and they broke their private streak by attending the 2018 Grammys together, where Bruno even shouted out his love in one of his acceptance speeches.
'My lady, Jessica, I love you, baby,'
'Thank you for being my rock and being on my side throughout this whole process.'
Caban is a model and actress, appearing in familiar print campaigns for Steve Madden and once starring in a movie called 'Shades of Love.'
She was born to Puerto Rican parents in New York City, New York, and raised in Spanish Harlem.
According to Bustle, Caban has had a long career as a model, coming in second for Jennifer Lopez's NYC model search in 2002.
Six years later, she won a contract with Q Management and the title of Model Latina on NuvoTV in 2008.
Unlike her famous boo, Jessica is very active on social media.
In fact, she is a prolific user of Instagram, perhaps because of her profession.
She recently uploaded a photo of herself in colorful swimsuits that showed off her perfect body shape.
Apparently, the swimsuits were made by swimwear company, Marah Offman and Jessica Caban was just modeling the wears.
One of her uploads particularly caught the eye; the one where she was dressed in a red swimsuit and she posed against a backdrop of an ocean with her sinewy legs knee-deep in the water.
The photo exuded all of the sexiness and seductive allure.
'Am such a fan of @marahoffman swimwear, always has me inspired and motivated #respect'
Her fans absolutely went ballistic in praise and adulation under the post and we can't blame them, really.
Judging from how well Caban rocked them, will you also opt for Marah Offman swimsuits in the future?
Sound off in the comments section below.
Please fill in your e-mail so we can share with you our top stories!