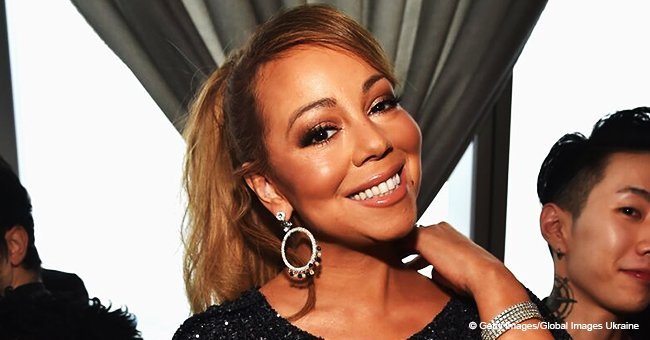 Mariah Carey was reportedly hospitalized after believing MJ, Whitney, & Prince were coming over
- The 'We Belong Together' is in the news recently as she revealed in 'People Magazine' that she's been living with bipolar disorder.
- Apparently, her condition worsens to the extent that she was reportedly hospitalized after believing that the late superstars Michael Jackson, Whitney Houston, and Prince were coming over.
- Hence, the superstar songstress is out and loud speaking about her truths and the importance of making it known to the world as AmoMama first learned on 'Radar Online.'
Mariah's revelation on her health condition is an eye-opener to everyone, and in a way, a clear-cut answer to the previous unlikely unusual incidents that she was previously involved with.
The hitmaker singer speaks her truths, and now, new details about her bipolar disorder concerns have been revealed.
'The Blast' reported that the 'Vision of Love' star was once hospitalized after believing that the late superstars, who everyone is well aware of are demised, were coming to her house for dinner.
Reportedly, Mariah Carey was admitted to the hospital after her bipolar disorder worsens when she believed that the late 'King of Pop,' Whitney Houston, and Prince were all coming to her house.
According to the source, the terrifying incident allegedly happened way back in 2016, which reportedly became part of a legal fight between Mariah and her former manager, Stella Bulochnikov, as the report continued.
Apparently, it was previously reported by 'Radar,' that Mariah's ex-rep allegedly accused her of 'sexual harassment and substance abuse.'
According to Mariah's rep, in reference to the former staff's allegations, and we quote.
'If this frivolous and baseless claim is filed, we will defend against it vigorously and successfully.'
Speaking of the 2016 petrifying incident, Mariah's nanny called the latter's babies daddy, Nick Cannon, in the evening of the same day that she found the singer all dressed up, 'wearing a ball gown and a tiara.'
The story added that Mariah Carey was also wearing a 'Ring-Pop,' that she reportedly said that was a gift from 'the royal family.
During that time, Mariah Carey reportedly asked the nanny to have her kids get ready for the said dinner party with the 3 late superstars as mentioned above.
Reportedly, after Nick Cannon learned about the unusual actions of Mariah from the nanny, he apparently called now-former-manager.
A few minutes after, Mariah's whole team arrived at her dwelling and brought her to the hospital to allegedly receive psychiatric help.
The report continued by saying that the superstar songstress was put on involuntary '5150 holds,' and apparently, later was sent to the 'Beverly Hills Hotel' for several weeks.
She was with her private doctor to continue the treatment, and later on, it was found out that she has bipolar disorder.
As reported, Mariah Carey confessed that she was in 'denial' for how many years.
However, she has learned to accept her diagnosis, and presently, taking medications every day to control her mood swings, as the report continued.
Isn't it just startlingly surprising how the superstar we've come to know has long suffered from bipolar disorder?
Please fill in your e-mail so we can share with you our top stories!