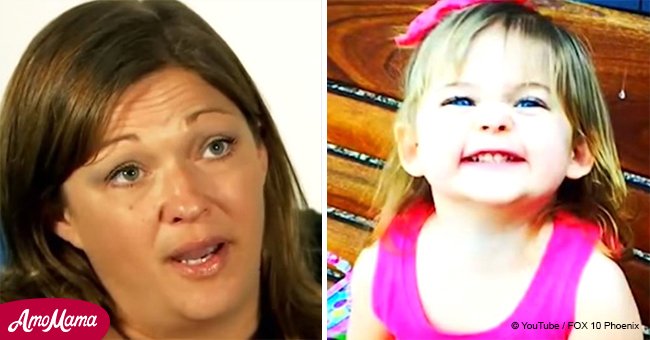 Woman's baby drowned in the pool and pronounced dead. But then toddler starts breathing

Julia Thrash faced the most worrisome event in her entire life when she saw that her one-year-old daughter, Jayah Thrash, was floating face down in her pool.
According to Faith Tap, both of them were in their house watching TV when Julia went to the bathroom for a couple of minutes to take care of her flu. When she went out, she saw the back door opened and Jayah was nowhere to be seen.
She went outside and saw the toddler's limb body near the edge of the pool. Julia dragged her out and began screaming for help. She confessed it felt like a mix of panic, anxiety, and fear.
Julia contacted 911 and began performing CPR but couldn't revive her. The ambulance arrived and Jayah was transported to Banner Thunderbird Medical Center.
Even though first responders never stopped performing CPR, doctors told Julia that there was nothing more they could do. Her daughter was officially pronounced dead almost an hour and a half after she was dragged from the pool.
Given the fact that Jayah was in the pool for around five minutes, the police declared that it was suspicious and started a homicide investigation against Julia. That meant that she could not hold her or see her until the events were clarified.
One hour after she was told that Jayah was dead, the doctor informed her that the toddler was breathing again. Nurses explained that they were in her room waiting for the medical examiner's office to retrieve Jayah's body when she started coughing.
After that, she was transported to Phoenix Children's Hospital by helicopter, when she passed in and out multiple times. Doctors told Julia that if Jayah's survived, it was almost 100% sure that she would have brain damage.
An MRI scan showed that she was almost as healthy as she was before drowning. Jayah had to remember how to walk, talk, and smile again but she is now a healthy girl who experienced a miracle firsthand.
'I'm just thankful and thankful to God for giving us this gift and to be able to sit here and say to you, I have a miracle, and it's Jayah. it's amazing.'
Julia Thrash, Faith Tap, April 18, 2018.
Please fill in your e-mail so we can share with you our top stories!