Carrie Underwood shows off the scar caused by her fall that runs from her lip to her nose
The country singer is now ready and getting more comfortable in front of the camera as she showed off a scar and didn't feel the need to cover it up when she spoke with radio stations.  
Carrie Underwood had a fall that needed 40 to 50 stitches in her face but when she returned to the stage at the 2018 ACM Awards on April 15, it looked like there was no scar at all. Inquisitr has the scoop. 
But as she toured the radio stations and chatted with SiriusXM radio and iHeartRadio's The Bobby Bones Show on April 19, the scar was on display, although still barely visible. The scar ran from her lip to the nose.
@Carrie Underwood
Really insecure to lead fans to believe you have a major life changing look...on and on and on...what? No scar..really..after 40-50 stitches??Tell the true media egotist

— Kathy Wolverton (@KathyWolverton) April 18, 2018
Promoting her new single, Cry Pretty, the 35-year-old gave fans a first look at her injury. Several photos from her media day in Tennessee circulated and showed Carrie looking beautiful as ever while talking to the hosts about her accident back in November of last year and proudly showing her scar to the world.
The mother-of-one had her hair tied back in a ponytail and went for a more casual outfit as she stepped back into the spotlight for her first interviews in around six months and since the fall.
She also donned a black oversized Motorhead sweater with a pair of cropped blue jeans and black sneakers.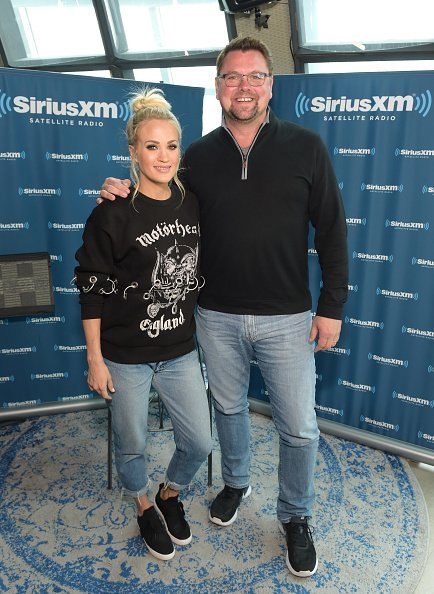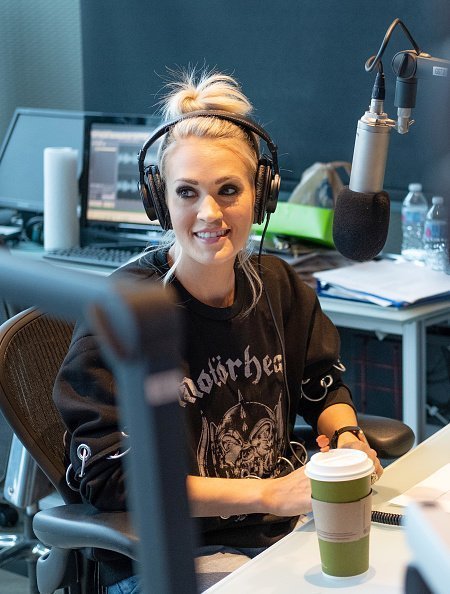 The Blown Away singer is now very open to talking about her injury. She spoke candidly about how the fall happened. She confirmed that she tripped on a step outside her house while walking her dogs. Carrie suffered a "busted lip," broken wrist, a chipped tooth, and a number of other cuts and abrasions.
She confessed that she had been worried about her three-year-old son seeing her after the fall and being "scared." But now, she is happy speaking about the fall after staying away from the spotlight.
"I don't know if I'll ever be done talking about it because it was an event in my life and I'm okay."