Remember JFK's only grandson? He is a handsome man who is a copy of the ex-President
The 25-year-old John Bouvier Kennedy Schlossberg, or Jack for short, turned heads when attended the 2017 Met Gala with his mother, Caroline Kennedy. 
Caroline Kennedy, former President John F. Kennedy's daughter, met Edwin Schlossberg while working at the Met, and the couple exchanged vows in 1986. 
As reported by Shared, they have two daughters and one son. Caroline's brother, John Jr. passed away in 1999, and Caroline is the last surviving child of JFK and Jacqueline Bouvier Kennedy.
Her son bears an unmistakable resemblance to his famous grandfather, and a source close to the family said Jack 'loves being compared to' the former president.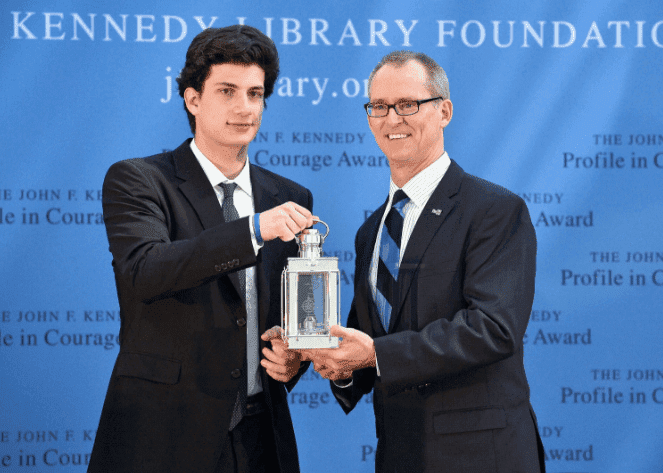 When Jack was in eighth grade, he got the public's attention when he co-founded ReLightNY, an initiative aimed at providing energy-efficient light bulbs to low-income housing developments. 
He managed to raise more than $100,000 in donations. In an interview, Jack said that he 'is inspired by his family legacy of public service.' 
"[The legacy] is something that I'm very proud of, but I'm still trying to make my own way, figure things out, so stay tuned."
John Bouvier 'Jack' Kennedy Schlossberg, Guest of a Guest, May 5, 2018. 
According to People, Jack values family tradition and has shown interest in the family business. In 2014, he traveled with his mother to Japan where they visited orphanages in Fukushima.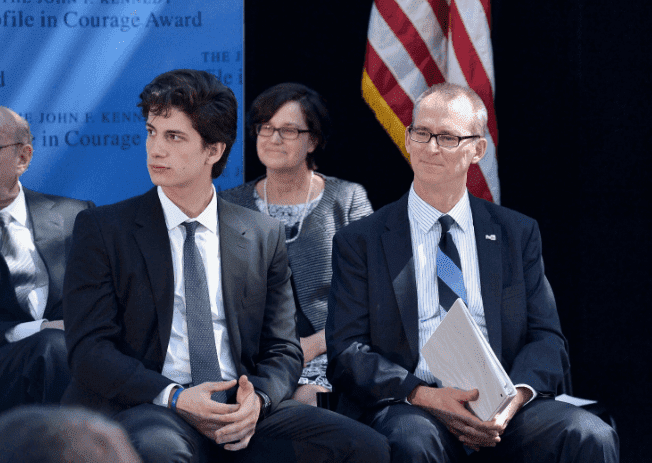 Since then, Jack has graduated from Yale University where he obtained a degree in history. He wants to pursue a career in politics, and also enrolled at Haward Law School in 2017. 
 A little-known fact about former president John F. Kennedy: he donated his presidential and legislative salaries to various charities. 
He was shot on November 22, 1963, while his motorcade was driving through Dallas, Texas, and was pronounced dead thirty minutes after the attack.