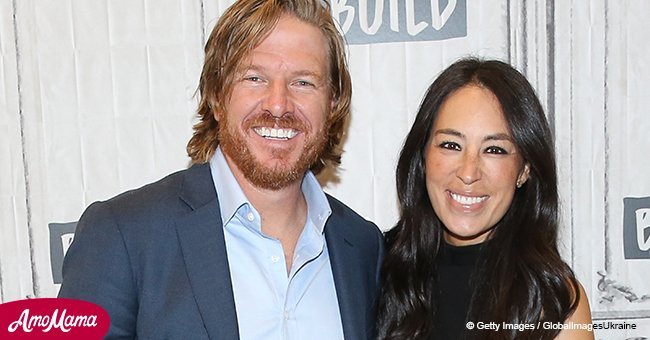 Chip and Joanna Gaines are battling out names for baby number 5
Choosing a name for a baby is only one of the things parents must go through. Chip and Joanna Gains know it firsthand as they have four children and one more on the way.
As Closer Weekly reported, they couple best known for Fixer Upper have had a hard time selecting the name for their fifth child. Joanna confessed she wanted a name that starts with a C and Chip wanted one that starts with a D.
Joanna added that things should be fair, so since he 'got the boy' she gets to decide the name. It is clear why Chip wants to give the new baby a name by D as the couple's previous two sons are called Drake and Duke.
Their daughters, on the other hand, are called Ella and Emmie, which means that it is a sort of tradition in the family to name boys by D and girls by E.
Even though Joanna has not said why she would choose a C name for her baby, the truth is that she might be willing to honor her husband. The same source took its time to suggest a few names to help the couple with the selection.
The most popular one is 'Dustin,' which means 'brave warrior.' Apart from being a short and classic name, it is also one of the most loving characters of Stranger Things, the Netflix series that many people are in love with.
Another one in the list is 'Chip Jr.,' which would be an obvious act of honor to Chip. 'Colton' is a good option, too, as it means 'from the dark town' which might be a good way to honor the Gaines' family roots.
Names like 'Derek,' 'Dylan,' and 'Cameron' were also selected by Closer Weekly, but they pointed out that if Chip and Joanna would like to pay tribute to their Christian beliefs, then they should go for the classic 'Christian.'
The names are there already. All that is left to do is wait and see which one the couple chooses for their fifth children.
Please fill in your e-mail so we can share with you our top stories!