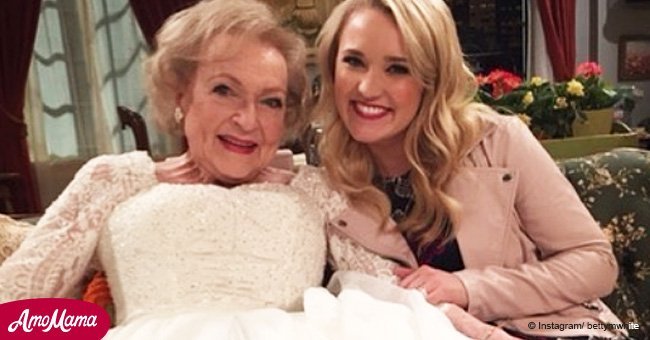 At the age of 96, Betty White shared her secrets for a long life
She has been declared the oldest living female in entertainment. Now she shares her pearls of wisdom on living a long life.
Betty White, the 96-year-old actor and one of the most popular entertainers of Hollywood, opened up about the secrets of her long and successful life, as reported by Do You Remember.
One of the biggest secrets of her is her philosophy toward life that has been the constant in her life. This philosophy entails to always 'keep your glass full, rather than half empty.'
White asks everyone to stay positive and to look at the brighter side of life rather than all the negativity. "It sounds so trite, but a lot of people will pick out something to complain about, rather than say, 'Hey, that was great!'" the source quoted White as saying.
Her advice isn't just one taken simply out of some motivational book. She has adopted the philosophy into her own life, and from the results, we can clearly see that White lives by her words.
She explained that she has always chosen to see the funny side and the upside of life rather than the downhill. She also stated that she isn't much fond of people who are always complaining about things. "It's such a waste of time," she told.
White still enjoys little things in life. She loves vodka and hot dogs. She also revealed that she has an undying crush on Robert Redford but has never worked with the star in her 75-year career.
As one of the oldest female entertainers of Hollywood, and one of the most celebrated ones, she is one of the greatest inspirations for younger generations.
Please fill in your e-mail so we can share with you our top stories!