Tom Cruise's daughter, 12, is reportedly desperate to meet dad after he allegedly skips her birthday
The beautiful famous daughter of Tom Cruise and Katie Homes has apparently gotten her heart broken again as her father failed to show up once again for her birthday.
Suri Cruise turned 12 and as usual, Tom Cruise was not there to celebrate it. Reports say that she gets more anxious each passing year to see her dad. AmoMama gathered info from Hollywood Life.
The actor has not seen his daughter in more than 4 years and while Suri is reportedly desperate to have him back in her life, Tom continues to be distant even on her special day. Although Tom sent Suri a birthday gift on April 18, he still did not visit his little girl. An insider revealed that it has been devastating for Suri as he has not been there for one milestone after another.
"Like any little girl, her greatest wish is for her father to be there, and now she's been disappointed again. That would be painful for any child, and you have to wonder what kind of emotional toll it's taking on Suri. Tom hasn't been there to watch Suri blow out the candles since she turned 7. It's so sad!"
Suri is allegedly getting more curious as she grows older and her mom Katie Holmes' excuses are no longer working.
"Suri has to be wondering why Tom doesn't come and visit. It seems like the older she gets, the more desperate she must be to see him. Now that Suri's older, [the excuses] may not fly anymore."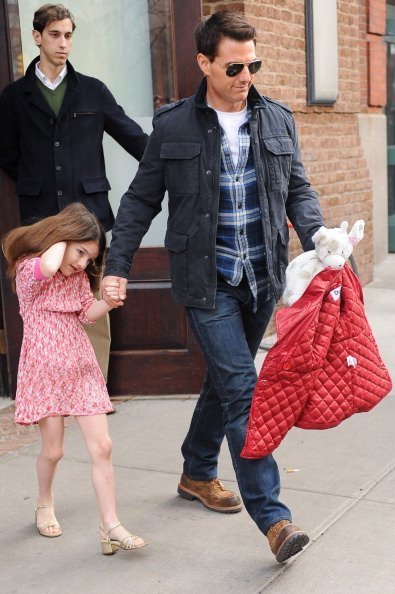 Tom does make sure that he sends her presents on special occasions.
"Suri gets a gift from Tom on her birthday every year and this year was no exception. It's not something Katie talks about though, beyond saying Tom does always come through with gifts for things like birthdays and Christmas, she's very tight-lipped."