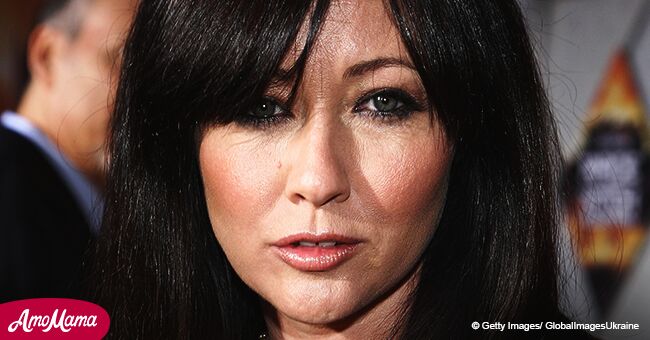 Shannen Doherty shares sad health announcement amid recent reports that she beat cancer
We at AmoMama just found out that Shannen Doherty may be battling cancer for longer than initially anticipated. The star who was thought to be in remission found out that she may have a long way to go as New Idea reports.
Shannen Doherty has been documenting her battle with cancer for her fans and drawing strength from their participation in her discussions. She hasn't shied off from sharing photos of her bald head, something that has helped other cancer survivors talk about their experiences. Recently, she shared something that had everyone scared. 'One tumor marker test came back good,' she told her 1 million followers. 'Other...elevated.'
A source close to the star revealed to The National Enquirer that Doherty was terrified at first.
'Shannen thought the worst was behind her, but these test results have really thrown her off course,' a source told the publication. 'She fears that the cancer is returning and, of course, she's terrified.'
Still, the trooper she is asked her friends not to worry when they reached out to show support. 'Shannen has told them that there's nothing to worry about. But she also know that this could lead to the end at that they should be prepared for the worst.'
The 47-year-old actress announced last year she was in remission following a single mastectomy, eight rounds of chemo and radiation. Even though the medical reports send conflicting messages, Doherty let her fans know that she is still okay and that the PET marker had nothing to do with the disease. 'My PET scan is all clear, so I am still in remission.'
Luckily, the Heathers star has always had her husband of six years, Kurt Iswarienko by her side. She said that the disease had made their marriage stronger. In her Insta stories, one can see their bond and feel their love for each other.
Thank God she is alright. Talk to us in comments.
Please fill in your e-mail so we can share with you our top stories!