Mariska Hargitay's eldest son August is 11 and he looks so much like his famous mom
He is the exact replica of his famous mother and now, he's almost a teenager.
Mariska Hargitay has three children, one biological and the two were adopted. Her biological son, August, is the eldest and their similarities are uncanny.
Hargitay shares her kids with her actor husband, Peter Hermann. They were married in 2004.
Their two adopted children are 6-year-olds Amaya and Andrew.
At the time when Hargitay was about to give birth to August, she was already 42 years old. Because of her age, she struggled with her pregnancy.
She had to go to an emergency C-section after she had several complications.
Soon after, she and Hermann learned that she wouldn't be able to become pregnant anymore.
Although, when August reached the age of five, he asked his parents if he could have a little sister.
The couple started looking into adoption and eventually learned about Amaya. At the time, she was still a little baby. The process was hard but they were able to take her home with them.
Later on, a social worker who was checking up on Amaya informed the couple that there was another 2-month-old baby who was also looking for a family. Without second thoughts, Hargitay and Hermann decided to adopt baby Andrew as well.
Hargitay is known for her roles on ER and Law and Order: Special Victims Unit.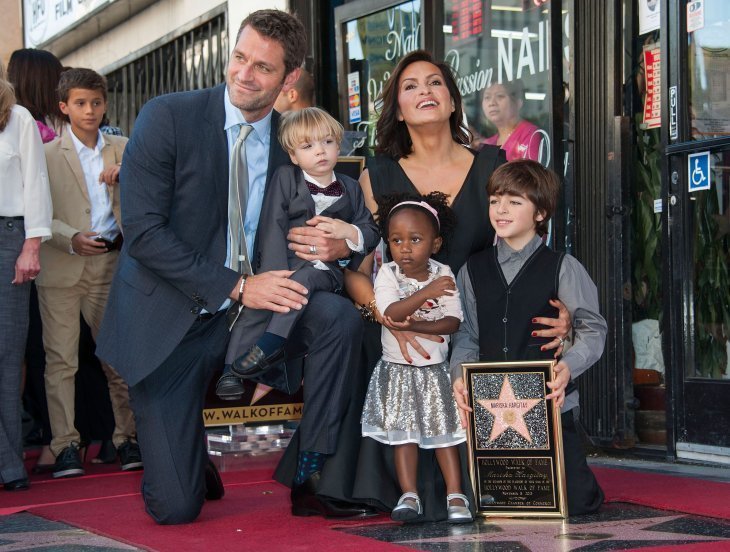 Being a cast on Law and Order paved the way for her to meet Hermann. He was playing a small role on the show as Trevor Langon, a defense attorney.
It wasn't long before their friendship turned into something more. After only two years, they decided to get married.
At present, they are a very happy and contented family of five.