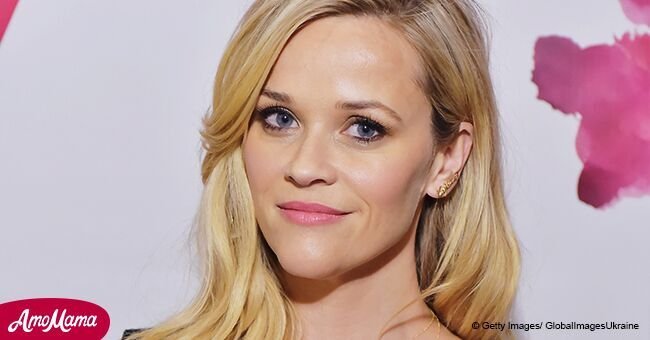 Reese Witherspoon shares throwback photo where she can't be recognized
Reese Witherspoon was no stranger to 90s fashion, and she was a rising star in that era.
While people might be embarrassed by throwback pictures, Witherspoon embraces them all and even shares them herself on her personal Instagram page.
In one of her most recent flashback posts, Reese could be seen hitting the red carpet in a green velvet dress, and short messy-styled hair.
"Here's lookin' at you, weekend! (#FBF to 1996 Romeo + Juliet Premiere)P.S. I think I'm chewing gum"
In her caption, she shared how this particular photo was taken in the 1996 premiere of the Leonardo DiCaprio Romeo + Juliet movie.
In an even older photo of her, a 12-year-old Reese Witherspoon could be seen posing in a black and white photo, wearing overalls, a white shirt, and a high ponytail complete with a black and white bow. On her hand she carried a japanese style umbrella as she posed with her mouth open.
In the photo, it stated that her height was 4'11", and the star clarified that she has grown since then.
"Parasol, Top pony, Sassy smile, Cut off Jean overalls, 12 year old confidence. Just for clarification, I'm currently a much more impressive 5'2 " #OldHeadShot"
In a photo of her a little bit more recent, she shared one from 2006, exactly 12 years ago.
"Caption this. I dare ya. #TBT (2006 @wmag [photoby] #MichaelThompson)"
In the snap, Reese could be seen wearing a rather daring red leather ensemble, posing for a magazine spread back in 2006.
Since then, Reese Witherspoon has aged gracefully, and does not look anything over thirty years old.
The mother-of-three effortly shines, and continues to take Hollywood by storm with all her projects and humanitarian initiatives.
Please fill in your e-mail so we can share with you our top stories!