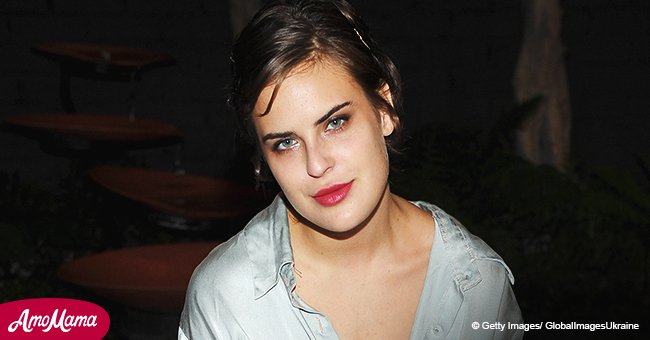 Tallulah Willis, 24, shows off her slender legs as she wears a very short pair of denim shorts
The leggy daughter of Bruce Willis and Demi Moore showcases her assets in a recent outing following her naked post on Instagram.
Tallulah Willis has been wowing her Instagram followers lately with her daring posts. And on Monday, April 9, she could possibly have stopped traffic in Los Angeles as she paraded her gorgeous legs in a pair of skimpy shorts.
Fresh from her Bahamas outing with her sister Scout a month earlier, the youngest daughter of Bruce Willis and Demi Moore made quite an impression making her way to her casual run in California, as evident in photos released by the Daily Mail.
The 24-year-old, dressed in a pair of fringed denim shorts and a loose white tee, showcased her ultra-slim, enviable legs as she completed her look with a pair of Freda Salvador mules. With her messy updo and relaxed stance, it was clear to see she was taking in the California sun while out on an errand run.
It was just last March when the younger sister of Rumer, 29 and Scout, 26, graced headlines as she posed naked on her Instagram. The carefree beauty merely covered her private parts with a strategic positioning of an arm and a leg as she flirted with the camera alongside her furry dog.
In 2015, she told Nylon she's become more open about herself after being sheltered by her parents growing up.
"When we were growing up [there was an emphasis on] being hidden—not because we had anything to hide, but because my parents wanted to protect us.
"Now, I don't have a conscious thought process of like, I'm putting something out there that is shocking or not shocking."
Clearly more daring than ever, Tallulah has learned to be herself, celebrating her freedom and individuality any chance she gets.
Please fill in your e-mail so we can share with you our top stories!