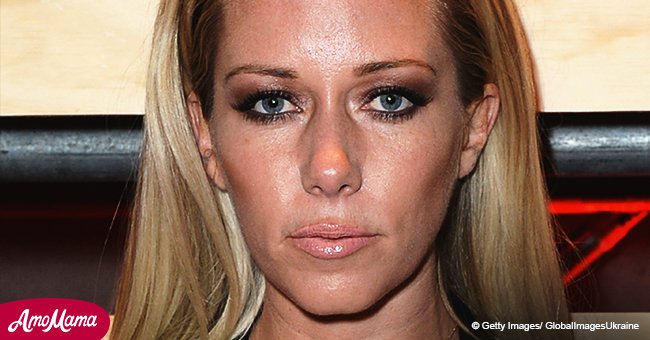 Kendra Wilkinson shares sad news about the death of a loved one
It seems like the first few months of 2018 has not been a good one for the TV personality and model as she is now mourning for someone.
Kendra Wilkinson just filed for divorce from her husband early last month and yin the last week of April, her beloved pooch Martini passed away. AmoMama gleaned details from Daily Mail.
The 32-year-old shared on Instagram the sad news that her dog has passed away and it looks like she is devastated. She posted a touching tribute to her precious pet with a series of photos of Martini, including one where the pooch was on a boat with Kendra's children, and a heartfelt caption. She penned:
"Martini has been by my side for 16 years. We will miss her. This is one dog that has seen n been through it all. Lol from San Diego to the playboy mansion to the east coast to Calabasas. I can say she lived her best life. #ripMartini."
She later shared a sad black and white selfie on her Instagram story where she looked sad as she pouted and put her hand on her forehead. She captioned it with:
Just a few weeks before, she filed for divorce from her 35-year-old husband, Hank Baskett.
But the former NFL player told TMZ that things are not as awful as it seems with regards to his split from his former wife. In fact, he appeared to have laid the foundation for a possible reconciliation.
When he was asked whether there was a chance for reconciliation, he said: "you always leave the door open for that, always." And when he was questioned what would motivate a reunion, he responded "both" to whether his kids or an emotional attachment to Kendra.
He also said that he and Kendra will just "take things day by day." But it looks the ex-athlete is doing fine with his single life and he explained that he has mostly been working.
Please fill in your e-mail so we can share with you our top stories!