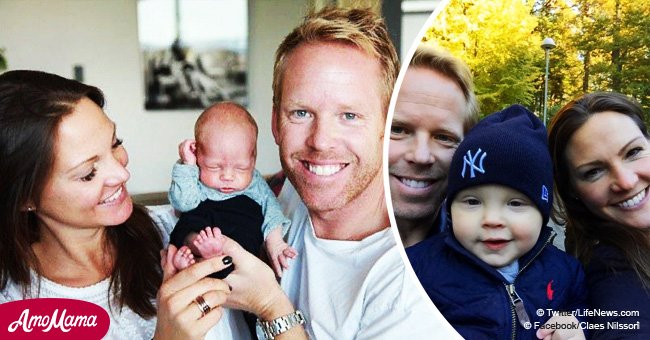 Swedish woman becomes the first mother to give birth after a successful womb transplant
When Malin Stenberg was only 15 years old, she was diagnosed with Mayer-Rokitansky-Küster-Hauser (MRks), which meant that she was born without a womb.
As Daily Mail reported, she grew up knowing that she could never have a child due to her condition, something that made her feel terrible. Stenberg never gave up and she knew things would change when she met Claes Nilsson.
After dating for a while, the couple decided to become parents but, given Stenberg's MRks, they considered different birth methods. They learned about surrogacy and adoption, but a different procedure caught their attention.
The Gothenburg University was looking for women to sign up for their new birth method that consisted of giving wombs to people like Stenberg so they could have children naturally.
Stenberg accepted a womb from her godmother, Ewa Rosen, and the surgery took place in 2013. After that, she was given In Vitro Fertilization (IVF) and, only a year later, Stenberg became the first woman to give birth after a successful womb transplant.
'She [Rosen] is incredible. She's made a great contribution to other people in taking this step to be a donor without any payments or anything: just good will.'
Even though it was not the first time that doctors performed a womb transplant surgery, all of them were unsuccessful as women could never get pregnant. Vincent, Stenberg and Nilsson's son, is the living proof that miracles exist.
When the couple learned they were expecting, they stopped doing anything that could endanger the baby or the pregnancy. Vicent was born two months premature but, at the moment, he is as healthy as a child can be.
Stenberg and Nilsson chose that name because it means 'to conquer' in Latin, and it was their way to acknowledge the extraordinary lengths they undertook to have him.
Vincent was not the only baby born from a transplanted womb as four more babies were welcomed to the world after him. Nowadays, other countries are running the same program to help women whose wombs cannot develop babies.
Please fill in your e-mail so we can share with you our top stories!