Blake Shelton breaks the silence on mysterious tweet thought to be about his ex
The 41-year-old country singer, Blake Shelton, started a social media storm when he shared a cryptic comment. His fans assumed he was talking about his ex-wife.
On April 25, 2018, Shelton tweeted that he had been taking the high road 'for a long time' and that he almost gave up, but added that can see something - karma - on the horizon. 
It was retweeted more than 2,800 times and received more than 26,000 likes, with country music fans either taking his side or chastising him for being mean to his ex-wife. 
Shelton and Miranda Lambert met in 2005 and walked down the aisle 2010. As reported by Fox News, they parted ways in 2015, mere months before he started dating Gwen Stefani.
Been taking the high road for a long time.. I almost gave up. But I can finally see something on the horizon up there!! Wait!! Could it be?! Yep!! It's karma!!

— Blake Shelton (@blakeshelton) April 25, 2018
While rumors of Lambert's infidelity haven't been confirmed, Shelton wrote a song about a cheating spouse and finding new love with someone else, titled Came Here To Forget. 
On April 30, 2018, Shelton finally addressed the issue and explained that his controversial tweet was not aimed at Lambert. 
He told an ET Online reported that his tweet was cryptic for a reason, but added that it's been fun to watch the rumor mill running with the story and making their own assumptions. 
"People are way off the mark but I don't have time to worry about it." 
Blake Shelton, Entertainment Online Tonight, April 30, 2018. 
His fellow judge on The Voice, Kelly Clarkson, backed him up by saying that people are "always off the mark" but added that the rumors are entertaining. 
According to County Music Nation, the tweet was centered around a 'personal thing' that only a 'small circle' of Shelton's family and friends were aware of.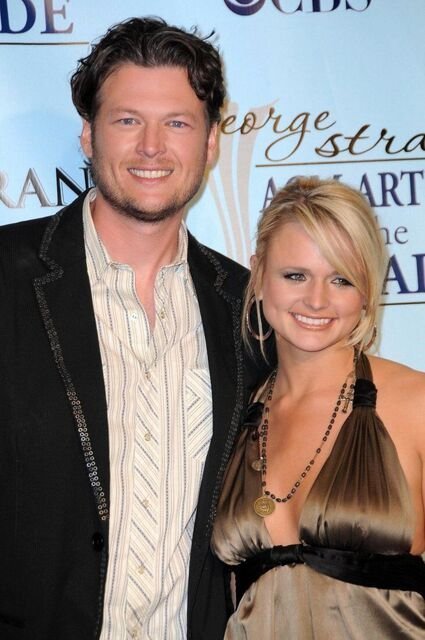 He explained: "That's why it was written the way it was, and then people took it and make it into what they want to make it into, which I don't want any part of that."
Fans of Shelton can catch a glimpse of him on his current tour, Country Music Freaks. His next concert will be at Country Lakeshake Festival in Chicago on June 22, 2018.  
From there, he will also take the stage in Milwaukee, Salinas, Brooklyn, Eau Claire, Quincy, and Endicott, before hosting his final performance in Atlantic City on August 18, 2018.