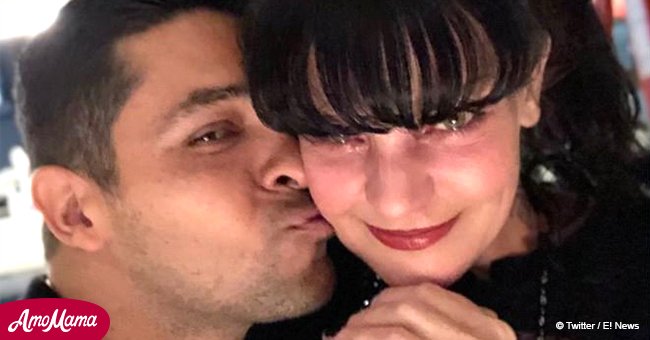 Pauley Perrette warns fans about sad 'NCIS' episode
Actress Pauley Perrette is most famously known for her portrayal of Abby Sciuto on the procedural drama series, NCIS. She gave a dire warning.
On May 7, 2018, Perrette informed her Twitter followers that the upcoming episode of NCIS, titled Two Steps Back, would be an emotional rollercoaster ride.
She also revealed that the episode will feature flashbacks from previous seasons, and begged her followers to 'get everyone to watch.'
Please note that this article contains spoilers.
In the previous episode, One Step Forward, Perrette's beloved character was leaving a restaurant with liaison officer Clayton Reeves, when a mugger appeared out of the shadows.
As reported by Pop Culture, Scuito tried to reason with the criminal, but the screen faded to black before a shot rang out.
In the teaser for Two Steps Back, Scuito can be seen in the hospital, unconscious, while medical personnel scurries to save her life.
Showrunners haven't confirmed as yet if Perrette's character would survive the ordeal, but fans are making their own conclusions based on the episode's trailer.
A Twitter user known only as Michelle P believes that Sciuto will survive. She feels that Scuito 'needed something that would really affect her to move on' and leave the team.
Another user, Steph, said One Step Forward was so emotional, she is unsure if she'd be able to sit through Abby's death. 'They can't do this to me after 16 years,' she added.
Debi Berry noted that it would be heartbreaking to watch the episode, but she 'wouldn't be anywhere else but by Abby's side' for her final episode.
Scuito joined the cast of NCIS in 2003 and appeared in more than 350 episodes. Her reason for leaving is her privacy, and she believes she deserves it after nearly 16 years on the show.
She isn't not retiring from acting and looks forward to any upcoming projects which might come her way, but for now, she just wants to sit on the couch with her dogs while drinking beer.
Please fill in your e-mail so we can share with you our top stories!