Ivana Trump and her ex-husband made a surprise appearance on 'Dancing With the Stars'
The 69-year-old author and former model, Ivana Trump, made headlines when she appeared on a talent show wearing a see-through red dress. 
The Ballando Con Le Stelle episode was aired on May 5, 2018, and Ivana appeared on the show with her former husband, Rossano Rubicondi.
A video clip of the backstage practice session was first shared on Instagram by one of the series' professional dancers, Samantha Togni. 
The caption was written in Italian and revealed that the couple was trying to get the hang of the choreography. Ivana can be seen laughing shyly when they missed the beat.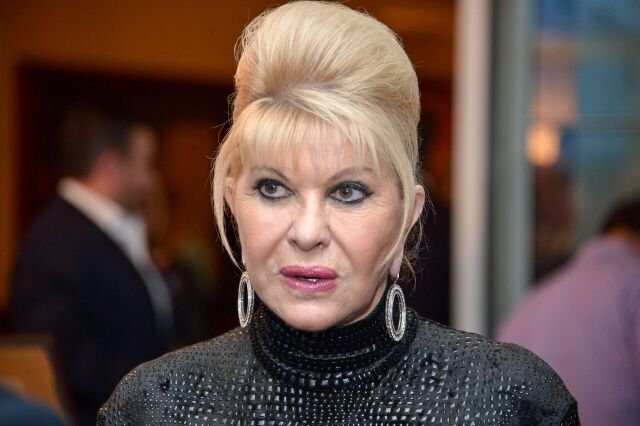 However,
Page Six
reported that Ivana and Rubicondi's appearance on the show was not without controversy. 
In October 2017, Ivana made scathing remarks about Marla Maples' participation in the 2016 season of Dancing With The Stars. 
Maples, who had an affair with President Donald Trump while he was still married to Ivana, wore a white sequined dress which revealed her cleavage and torso. 
At the time, Ivana Trump remarked that Maples had 'no class' and said she would never participate in 'that show,' nor wear 'those tiny dresses.'
'The showgirl appeared on DWTS when her ex-husband was running for president! It was disrespectful to do the show. I never would have embarrassed Donald that way.' 
Ivana Trump, Excerpt from Raising Trump published on Life and Style Mag.
According to Life and Style, Ivana went back on her words and chose a see-through red floor-length dress for her appearance on Ballando con le Stelle.
She partnered with professional dancer, Samuel Peron, but her ex-husband, Rubicondi, also appeared on stage. 
Ivana and Rubicondi tied the knot in 2008 but their marriage dissolved less than a year later. They have an 'on-again/off-again relationship' and are currently dating.