Dad uses 'Oompa Loompa' to rock his baby to sleep
Although many people consider the song from the movie Willy Wonka and the Chocolate Factory rather unsettling, it seems to be this baby's favorite lullaby, for what we see in the video.
It is a well-known fact for any parent that for some reason babies sometimes have a hard time fallen asleep. It doesn't matter how tired they may be, we can see them fighting sleepiness and even crying as they get close to their bedtime.
Now that times are changing and more and more fathers are becoming more involved than ever in raising their kids, and thanks to the internet we have more opportunities to see fathers interacting with their babies, we can learn from them.
Compared to mothers, fathers have the most peculiar and sometimes disparate ways to get their babies to sleep, and some of them can be very hilarious, but every one of them seem to have found the best way for their children.
The Pooch Times discovered a father from Spain with a method that actually works for him and his newborn, as shown in a video that has become viral. Using this method, the father can make his baby fall sleep in less than 1 minute.
'We are going to try the Oompa Loompa method to get the baby to sleep. Mom and daddy discovered this method one day by pure chance', says the father in the video before starting rocking his baby to the rhythm of the famous song.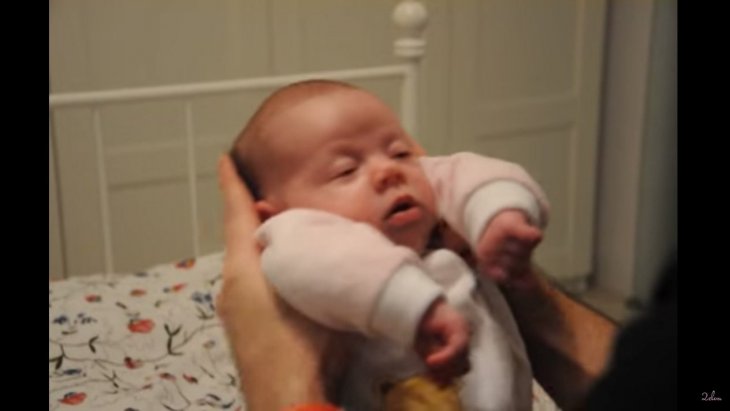 Oompa Loompas were the workers of the factory that belonged to the title character in the 1971 musical fantasy film, and the song that serves as their introduction has become part of popular culture.
This only proves that as a parent trying to get your baby to sleep you cannot rule out any methods. It is your job to use your creativity to find the best method for your baby, for each of them is unique.