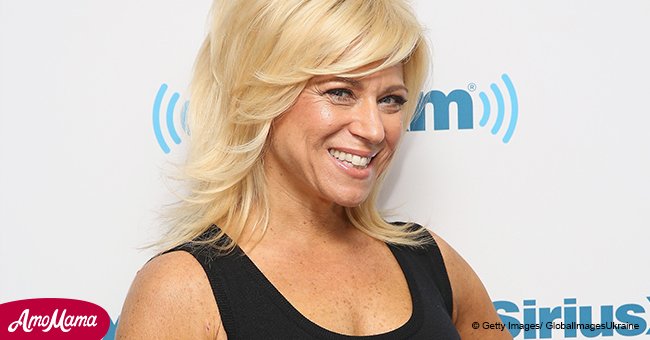 Theresa Caputo reveals exactly what happens when she communicates with the dead

On a recent episode of her reality show, The Long Island Medium star recently got her brain mapped while giving a Reading and she explained that the dead speak to her through symbols, not words.
The 51-year-old medium, Theresa Caputo, went from being a medium whose business depended on word of mouth to become so popular that now it is almost impossible to make an appointment for one of her sessions.
The turning point in what is now a lucrative business for her was when TLC created a show around her and the readings she conducts on which she claims to deliver messages from the dead to their beloved ones still living.
Although Caputo has faced a lot of skepticism and criticism from people who consider her a fraud, the many who believe in her 'gift' have always wondered how is it that she can communicate with the dead.
In an interview she gave to Paper Magazine, Caputo opened up for the first time about how the dead send messages through her, revealing the kind of information she gets as a 'vessel' for what she calls simply 'spirit.'
When she is ready to receive one of those messages, she explained, 'spirit' clears her out of her personal thoughts and emotions to leave room for the symbols through which they allegedly communicate.
The brain test she submitted herself to during one of her readings backed up this claim by showing that she actually goes into a 'meditative state' when she is working on one of her sessions.
Caputo shared some examples of the visual signs the dead supposedly send to her. The 'vision' of someone eating oatmeal implies routine, while a hat pulled over a face would stand for shyness.
'I was born like this, so I don't know any different,' she said, explaining that she is not worried about those who don't believe in her talent, for she will be the first to admit that what she does for a living 'is crazy.'
Please fill in your e-mail so we can share with you our top stories!