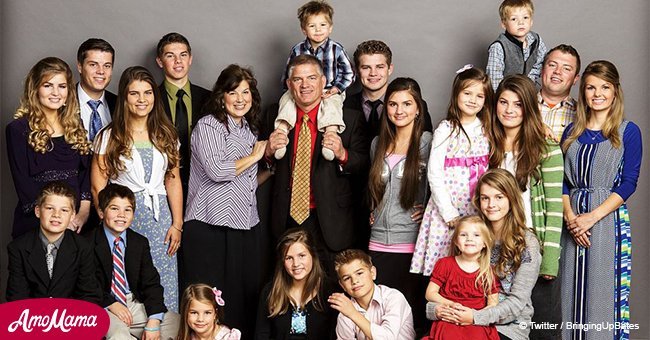 'Bringing Up Bates' star announces her pregnancy
The 22-year-old television personality, Tori Bates, is most famously known as one of the 19 siblings on Bringing Up Bates. She is expecting her first child.
The couple shared the joyous news in an exclusive interview with US Weekly. They cannot wait to find out if they are expecting a boy or a girl.
"We're having a baby! We are thrilled that God has blessed us with this amazing privilege, and we cannot wait to meet our precious little gift from Him."
Tori and Bobby Smith exchanged vows in December 2017 after one year of dating, and the guest list included members of the Duggar Family, as well as close friends and family.
An official announcement was also shared in a special Mother's Day episode of Bringing Up Bates, which aired on Thursday on UP TV.
Ahead of the premiere, showrunners teased Instagram users with a 'special announcement,' and viewers rushed to the comment section to congratulate the young couple.
Tori is happy with the direction her life is taking and is excited about what the future might hold. She recently obtained a degree in education from The Crown College of the Bible.
Bobby and Tori were introduced by mutual friends nearly three years ago, and have decided to settle in Knoxville, Tennesse, where they will raise their family.
An Instagram user known only as Noelani said she is very happy for Tori and Bobby while Steele Princess noted that Tori would 'be the best mom ever.'
On the same post, Vernon said that the arrival of the young one would be 'a blessing for the family.' He added that the Bates family deserves it 'more than anyone.'
While Keyandz was excited for Tori and Bobbi, she also congratulated Tori's sibling, 18-year-old Josie, on her engagement and wanted to know when Michaela and Brandon will have good news to share.
Please fill in your e-mail so we can share with you our top stories!