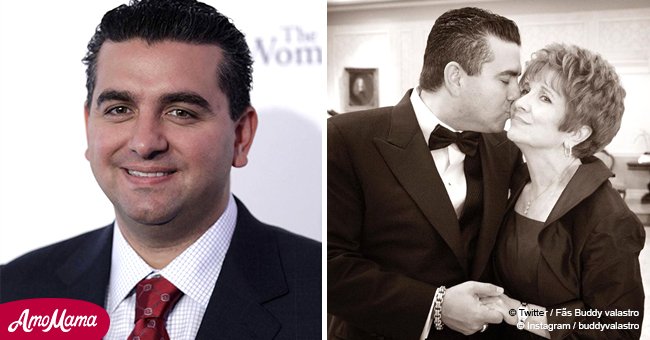 'Cake Boss' star Buddy Valastro paid a touching tribute to his late mother
As a way to celebrate Mother's Day, People got together some of the most popular chefs in the world and showed them old pictures of them and their mothers.
One of them was Buddy Valastro, best known for Cake Boss. The photo provided by People showed his mother, Mary Valastro, hugging him in a black-and-white throwback that proved to be one of the 'cutest' ones of the collection.
Buddy revealed that the photo was taken at his engagement dinner 17 years ago. He added that he could recall how excited his mother was during that night as a huge smile was on her face.
'She took any opportunity to boast about the wedding, me, my bride, and the babies that would inevitably be coming that she couldn't wait to hold and spoil.'
Buddy Valastro, People, May 10, 2018.
He pointed out that it has been almost a year since his mother passed away and that there wasn't a day he didn't think of her. Buddy finally confessed he was grateful that she could meet and love his four children.
People also reported that, on June 22, 2017, Mary passed away after fighting her battle with ALS (Amyotrophic Lateral Sclerosis) for about eight years. She died surrounded by all of her children after her condition kept getting worse day after day.
According to Closer Weekly, Mary was 69 years old when she died due to complications from pneumonia. Even though the family was saddened by the matriarch's passing, they were glad that she stopped being in pain.
When Mary was diagnosed with the neurodegenerative disease, Buddy launched the Mama Mary Foundation as a way to raise money and awareness for other patients with that illness.
WebMD reported that ALS was a progressive disease that affects the nerves in the brain and spinal cord that control most muscles, weakened them and making harder simple tanks as walking, talking, eating, and breathing.
Please fill in your e-mail so we can share with you our top stories!