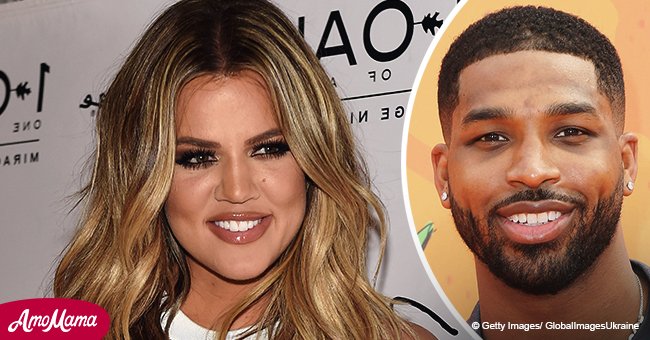 Hollywood Life: Khloe Kardashian's bae reportedly wants more children despite cheating scandal
Following the scandal that erupted before the birth of his baby with Khloe Kardashian, Tristan Thompson remains positive as he reveals wanting more children with the reality star.
Tristan Thompson has successfully won over Khloe Kardashian after subjecting her to the devastating news of his infidelity just days before giving birth to their first child. Now the NBA star has revealed he's looking forward to having more children with his girlfriend, as Hollywood Life reports.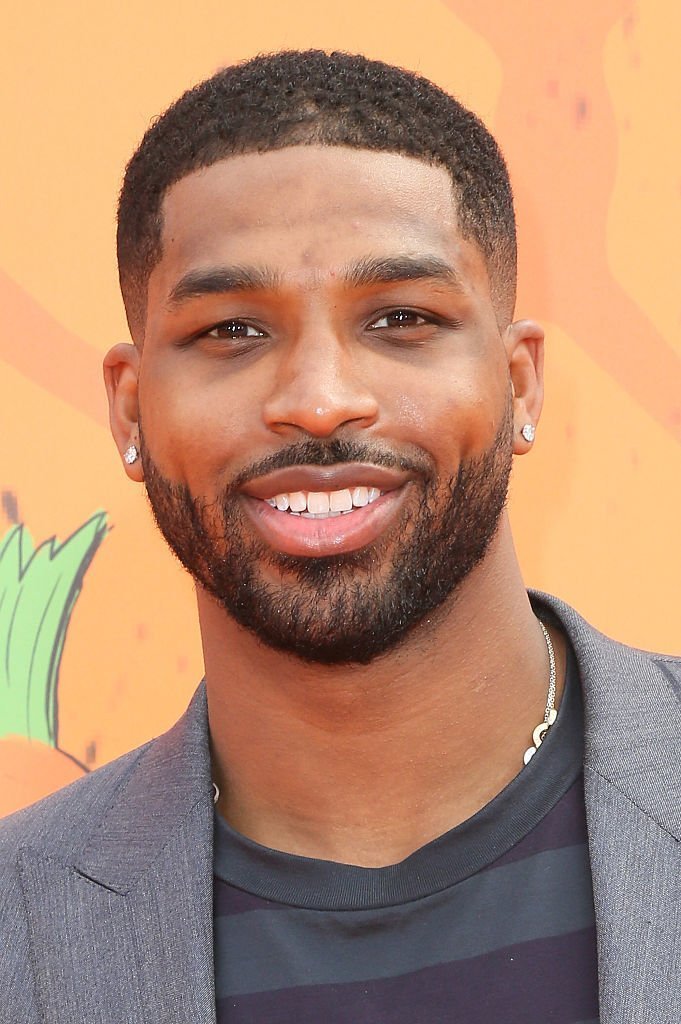 Source: Getty Images / Global Images of Ukraine
In a recent interview for the basketball podcast 'Road Trippin,' the Cleveland Cavaliers ball player spoke candidly about wanting to have more children despite the fact that he already has two, one-year-old son Prince with ex-girlfriend Jordan Craig and his newborn daughter, True, with Khloe.
When asked by podcast hosts Richard Jefferson and Allie Clifton whether he was "done having kids" the 27-year-old father replied,
"Naw, I'm gonna keep going. I've got a couple more. I got a couple more left."
The two-time father also compared being a father to a boy and a girl and revealed it's trickier with a girl.
"I think with a girl, you're just so much more emotionally like… with a boy, it's just like, 'Hey man, you'll be all right man. Stop crying.' But [with True], it's like, 'True, it's gonna be okay. You know, we're right here. Daddy's here to feed you. It's me! Look, yeah!' It's way different, but it's fun, though. It changes you."
Tristan's interview comes in the heels of his recent reconciliation with Khloe after their relationship was rocked by the news that he cheated on the 33-year-old while she was pregnant with their child.
In scandalous reports that emerged just days prior to their daughter's birth, photos and videos undeniably proved he was with other women while Khloe was expecting. A video exposed by TMZ saw him making out with several women while photos captured him entering his hotel with another woman.
While the news came as a shock to the world, many also noticed a pattern evolving with Tristan's women. It's no secret his ex-girlfriend Jordan was still pregnant with his first child when his relationship with Khloe came to light. Now it seems history has repeated itself.
But that all seems immaterial now that Khloe has decided to move on from the drama and has since mended fences with her beau. TMZ recently released a video of the couple back in sync as they were spotted having lunch with friends. The new mom was also photographed watching her beau's recent game against the Toronto Raptors.
All appears to be well now after the storm. If things evolve for the better, the couple may just be ready for another child, as Tristan intends. In the meantime, a source for Hollywood Life revealed he's not in a hurry to have more children, not until his relationship with Khloe is back to a healthy state.
Please fill in your e-mail so we can share with you our top stories!