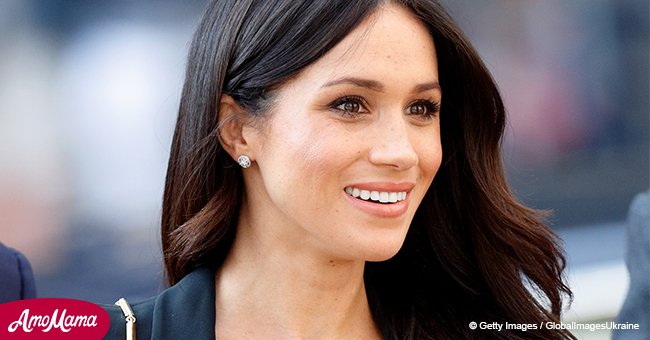 Meghan Markle's uninvited family members arrive in London
It appears as though Meghan Markle's family members intend on being a part of her wedding whether she likes it or not. Her nephews and their mother were seen arriving in London recently.
According to TMZ, they're going to be working for Good Morning Britain on May 19, 2018. Her family members have found a clever way to be involved in her wedding.
Meghan Markle didn't invite her extended family to her Royal wedding to Prince Harry. Despite this, her nephews Tyler and Thomas Dooley were seen arriving at London Heathrow Airport this week.
Their mother, Tracy Dooley, who was the wife of Meghan's half-brother, Thomas Markle Jr. was also in attendance. They will be working as special correspondents on Good Morning Britain.
It's presumed that they will be giving out family secrets and such for Saturday's big day. Meghan's father, Thomas Markle will not be attending the wedding.
On Monday he had decided not to go because he didn't want to embarrass the Royal Family or his daughter after a scandal broke out after he sold staged pictures of himself. However, when Meghan texted him on Tuesday asking him to come, he shared that he was looking forward to it.
Then he had to check himself into a hospital on the same day because of chest pains that he started experiencing on Monday. After that, he announced that he was going to have a heart procedure done on Wednesday and wouldn't attend after all.
Us Weekly reported on Monday that some of Meghan's former Suits cast members were arriving in Europe ahead of the day. Jacinda Barrett, the wife of Meghan's co-star, Gabriel Macht, shared an image of her and her son on Mother's Day in front of Buckingham Palace.
According to Fox News, prior to her Mother's Day post, Barrett had shared another image of herself trying on dresses.
On Mother's day, another Suits star, Sarah Rafferty, who played Macht's on-screen love interest, Donna Paulsen, shared a photo of herself in Paris.
Please fill in your e-mail so we can share with you our top stories!