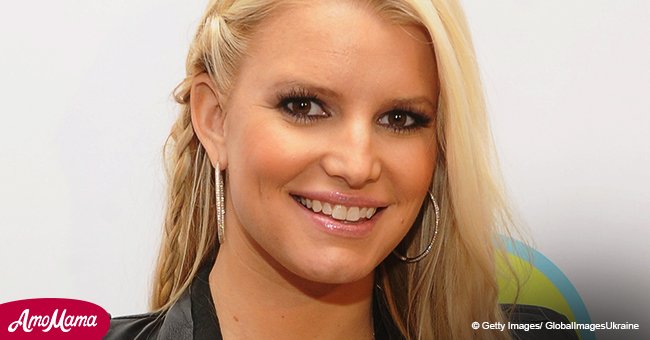 Jessica Simpson puts on a sizzling display as she sports a mini pair of black lace shorts

The singer dared to bare some skin in short shorts and sky-high boots shortly after receiving an award for being an outstanding mother.
Jessica Simpson was not only flight ready but fashionably ready as well when she was spotted leaving her New York hotel for the airport looking chic and sexy in tiny black lace shorts she paired with an oversized sweater.
The 37-year-old singer and mother appeared to be in perfect form as she paraded her bare thighs in her all-black ensemble which she complemented with a pair of over-the-knee stiletto boots. The Daily Mail released photos of her stunning look. Towering over her 6-year-old daughter Maxwell who held her hand next to her, she was the picture of a cool mom that clearly had a sense of style.
Her little girl also looked adorable in a grey t-shirt and black zip up jacket that she matched with embroidered jeans and sneakers. She wore a bright pink scarf around her neck as she held on to a small plush pup while walking alongside her mother.
Following closely behind them were Jessica's husband Eric Johnson and their son Ace who was wearing an orange baseball cap he conveniently covered his face with to avoid the paparazzi.
Jessica's family was scheduled to leave New York that day after spending a few days there to support the mother-of-two who was honored at the 2018 Outstanding Mother Awards luncheon.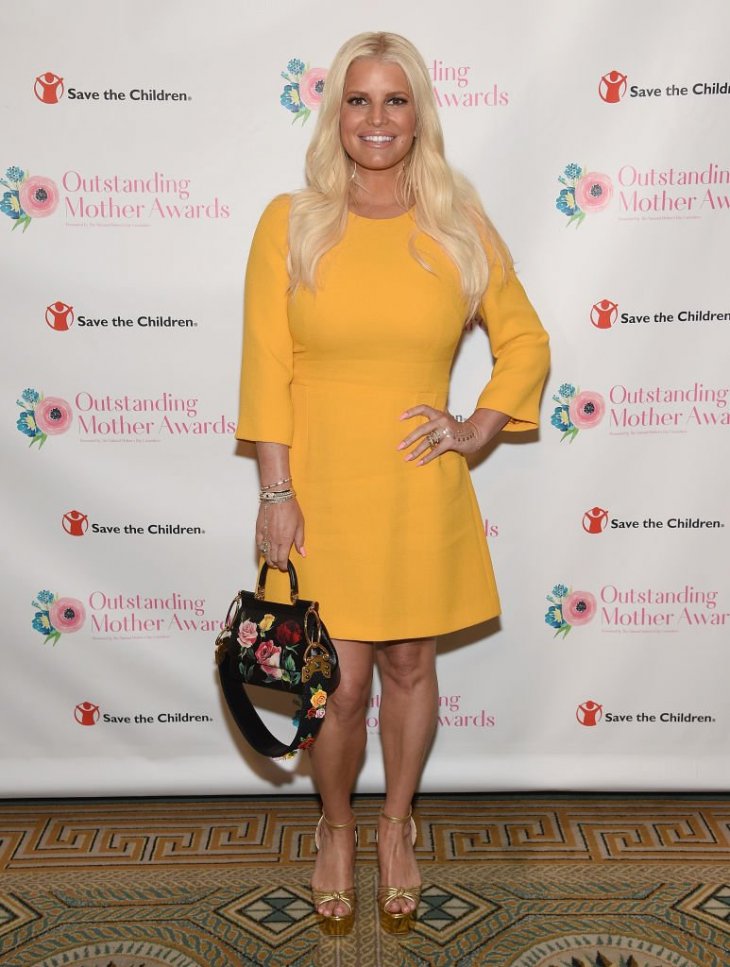 Source: Getty Images / Global Images of Ukraine
Proud to be recognized along with co-honorees Chelsea Clinton, Sephora executive Artemis Patrick and Victoria's Secret CEO Jan Singer, the singer shared a photo from the event where she was sandwiched between her husband and no less than former President Bill Clinton who received the award for his daughter. Chelsea had been stuck in Omaha, Nebraska and couldn't get a flight out in time.
Explaining the snap to her Instagram followers, Jessica wrote,
"Just your typical Friday... giving a speech in front of a President."
Later that day, the devoted mom took her kids shopping and her daughter Maxwell chanced upon a Donald Trump mask she playfully wore. Highlighting a coincidence that day, Jessica shared a photo of Maxwell donning the mask and wrote,
"Whoa! TWO presidents in one day...check."
It seems Jessica and her family had a wonderful time in New York. They even watched the Broadway play 'Frozen' and the singer marked the occasion with a special snap.
She also shared a sweet selfie moment with her hubby proving their love is very much alive.
Please fill in your e-mail so we can share with you our top stories!