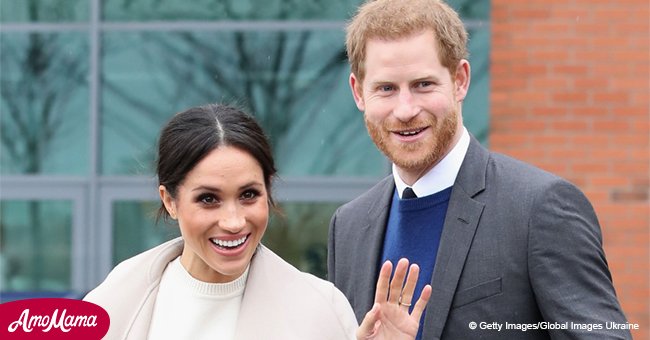 Prince Harry and Meghan Markle will delay a honeymoon for Prince Charles' sake
The future married couple will have to wait to take off to their honeymoon, as Markle's first engagement as a royal, along with Harry, comes just three days after their wedding. They will attend a very special event.
As newlyweds, the first official appearance of Harry and Markle will be attending Prince Charles's 70th Birthday Patronage celebration in the Gardens of Buckingham Palace, as Closer Weekly has reported.
Royal correspondent Emily Nash was the one who revealed this piece of news through her Twitter account. The event will not only celebrate Harry's father's birthday but the many charities the Prince of Wales supports.
Even though they are about to experience what could be the happiest moment of their lives, it has surely been exhausting for both planning the much-expected wedding, and for Markle to deal with the pressure and family scandals.
The most recent family drama on Meghan's side started to unfold a couple of weeks ago, when her half-brother Thomas Markle Jr. wrote an open letter to Prince Harry listing the reasons for the prince to not marry Meghan, according to him.
'Meghan Markle is obviously not the right woman for you. [She is a] jaded, shallow, conceited woman that will make a joke of you and the royal family heritage,' wrote Thomas Jr.
And if this wasn't stressful enough for Meghan, the harsh letter has been cited as a possible reason for her father's recent heart attack, which will probably make impossible for the 74-year-old to attend the wedding.
The news of Thomas Sr.'s heart attack came soon after another scandal involving him. It was discovered that he had collaborated with a paparazzo to make a series of staged photos that were shared all over the world in the wake of the wedding.
Meghan's half-sister Samantha, who has previously attacked the future royal in public many times, admitted that the staged photos were her idea for trying to change the way the media portrayed her father, although it has backfired.
No wonder Meghan and Harry must be anxious to get away to it all as soon as possible, but their royal duties will have to come first.
After they comply with this unavoidable engagement, the future husband and wife are reportedly traveling to Namibia for their much-needed break, according to Travel + Leisure.
Please fill in your e-mail so we can share with you our top stories!