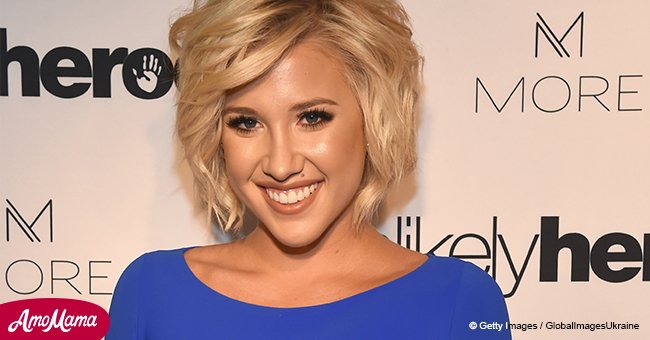 Savannah Chrisley breaks silence on her relationship with beau after Luke Kennard heartbreak
Savannah Chrisley opened up about her break-up from NBA player Luke Kennard and how it impacted her relationship with her current boyfriend. She said she was harder ion her current flame than was necessary, but he isn't complaining.
Savannah Chrisley, 21, and Nic Kerdiles, 20, have been dating for months now and they are well-loved as a couple judging by the reactions their Instagram posts generate. However, things were not sweet at the beginning. Chrisley Knows Best star, Savannah explained to the host of Hollywood Life Podcast that she was hard on her boyfriend at the beginning, thanks to lessons from her previous relationship with basketballer Luke Kennard. "I made Nic suffer at the very beginning for a while just from the hurt that I experienced before, and it's not fair."
It wasn't such a bad idea to act tough as things smoothed up fast with Nic proving to be worthy of her attention and love. "For the first time in my life, I've dated someone who's gone about things the right way whenever it comes to meeting my family," she laughed. "He brought my little brother a hockey stick the first time he came, he brought my mom flowers, he helped her clean the kitchen, he went about it all the right way."
The star-turned-entrepreneur had a publicized relationship with her ex, and so the breakup was equally big news. She broke the news in a statement to E! News in August 2017.
"The last 4 months I've been dating Like have been great but as a young woman of faith I made the decision that with where Luke and I both are in our careers, it was best to part as friends rather than deal with the pressures of wondering if you are the only one. I was brought up to know my worth." Savannah continued: "I'm 20 now and so excited to live my life as beautifully as God intended. I will forever love the Kennard family."
While the former Miss USA contestant admitted that it's hard being away from each other especially when the season is in full swing, the commute is worth it. "There are a lot of times, especially now during the off-season, he's doing a heck of a lot more for me than I am him, she said. "It's very refreshing to know that I don't have to do everything."
Click here to listen to the Podcast.
Please fill in your e-mail so we can share with you our top stories!