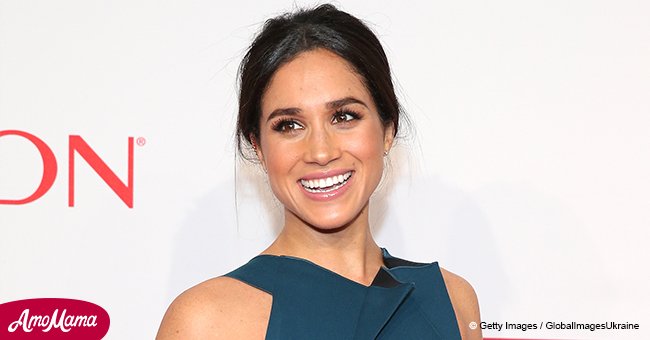 Meghan Markle will never be a Princess
Even though the 36-year-old former actress will be walking down the aisle with her Prince in less than two days, it doesn't mean that she will become a Princess.
As reported by BBC, Markle wasn't born into the Royal Family and doesn't have 'royal blood,' therefore she will never be known as a Princess.
It is however likely that she will be styled as Her Royal Highness Princess Henry of Wales. Prince Harry's full birth names are Henry Charles Albert David, and he is styled as His Royal Highness Prince Henry of Wales.
Catherine also wasn't 'of royal blood' when she married Prince William in 2011, and while she can never lay claim to the title of Princess either, her children can.
It is not uncommon for members of the Royal Family to marry someone 'without royal blood.' In 1986, Prince Andrew Duke of York exchanged vows with Sarah Ferguson.
She was never known as a Princess, instead only referred to as the Duchess of York. Their daughters, Eugenie and Beatrice, were born into the Royal Family, and carry the titles Princess of York.
The most famous example perhaps is Prince Harry's late mother, Diana. While the world might have referred to her as Princess Diana, she was officially known as Diana, Princess of Wales.
When Prince William married Catherine, the Queen announced him as the Duke of Cambridge. It has not yet been revealed if Harry will receive Dukedom as well.
BBC suggested that the Dukedom of Sussex if a favorite among royal experts. The last Prince to receive the title of Duke of Sussex was Prince Augustus Frederick in the 1800's.
Earlier this month, Buckingham Palace released the Instrument of Consent, an official document with Queen Elizabeth's consent for Prince Harry and Markle to be betrothed.
The document includes Prince Harry's official Label, which incorporates three red escallops from the Spenser family crest, as well as the Great Seal of the Realm.
Please fill in your e-mail so we can share with you our top stories!