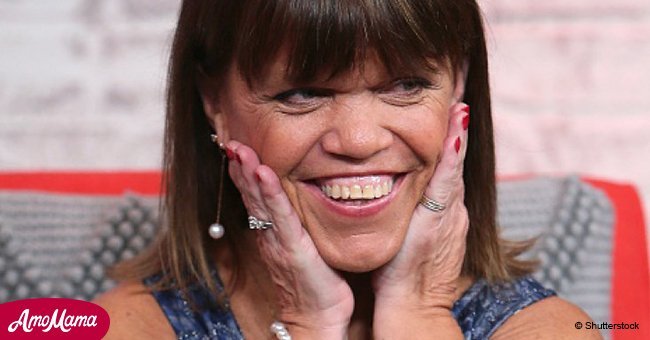 Amy Roloff shared a heartfelt photo taken with her beloved mother
Amy Roloff acknowledged Mother's Day through a couple of heartwarming posts she shared with her fans. In one post, she expressed how appreciative she is of her mother.
The Roloff family matriarch took to Instagram to celebrate Mother's Day with sweet words dedicated to the most significant woman in her life, her beloved mom.
Amy shared a photo of herself and her mother and told the fans how she has grown to realize how amazing her mother truly is the older she gets.
She also said that she is excited to visit her mother in Michigan this summer.
Another photo posted by the Little People, Big World star was one with her son, Zach, with his wife, Tori, their son, Jackson, and her other son, Jacob, with his fiancée, Izzy.
The family can be seen with smiles plastered on their faces as they are seated together in a restaurant.
Amy made the effort to accompany the photo with a lengthy and heartfelt caption.
She shared how she feels blessed to have what she has. She said she is glad to be able to have some quality time with her children since they are now busy with their families.
Amy also gave her fans an advice saying that it is important to spend time with your loved ones and that people should not wait for a holiday to make time for their families.
Fans were quick to comment on Amy's posts, greeting her a happy Mother's Day, as well as praising her for her wonderful family.
Nancy Quinones greeted Amy, writing, 'Happy Mother's Day for you and your beautiful mommy.'
Another fan named Lauren Rovas Weathers wrote, 'It is evident that your children love you very much! You have done an excellent job raising them into wonderful adults.'
You can see more of the Roloff family on Little People, Big World which airs on TLC every Tuesday at 9 p.m. EST.
Please fill in your e-mail so we can share with you our top stories!