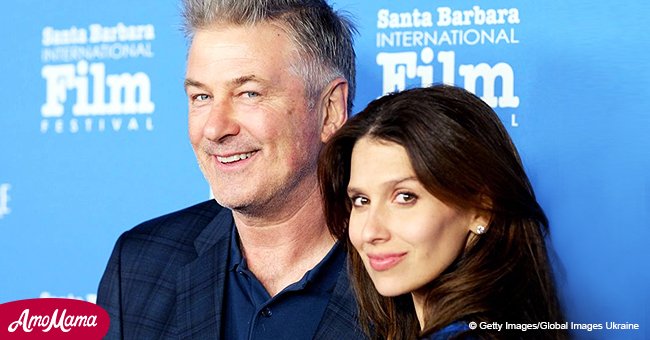 Alec Baldwin and wife Hilaria welcome a baby boy
The Baldwin's are now a family of six. Recently, Hilaria Baldwin took to social media to share the news that she and her husband, Alec Baldwin, had welcomed a baby boy.
Hilaria shared the good news via an Instagram post while still at the hospital. The image showed her holding their new bundle of joy as Alec looked on with a smile.
Alec and Hilaria Baldwin now have four children together. Their last born was born on this week on Thursday, a couple of days after Mother's Day.
In her Instagram post, Hilaria shared that he was perfect and revealed that he weighed 8lbs 2oz. The happy parents have not yet revealed the little boy's name.
Their three other children are a daughter Carmen, 4, and older two brothers Rafael, 2, and Leonardo, 1. In an interview with Parents, Hilaria once shared that having a fourth baby didn't mean she wouldn't have a meltdown.
"But with a fourth pregnancy, you see the light at the end of the tunnel earlier. There's calmness and comfort from experience," she shared ahead of the birth.
'He's here! He's perfect! 8lbs 2oz #wegotthis2018.'
Hilaria Baldwin, Instagram, May 17, 2018
The Baldwin's first revealed the news of their fourth child in November 2017. Hilaria posted an image Instagram of herself, her husband, and their three children playing, noting that she was going to surprise them with the news of the child's sex by baking a cake.
The following day she posted an Instagram video showing the reveal.
When she cut the cake it had a surprise blue filling that revealed that the child would be a boy. In her previous interview with Parents, Hilaria had shared that her oldest child, Carmen, was the most excited about her baby brother.
The mother of four stated that the little toddler was already planning for another child after the fourth one. However, Hilaria confessed at the time that she wasn't sure if they would have a fifth child.
She confessed that she and her husband didn't want to do anything else but be with their children during the pregnancy to share in their excitement.
Please fill in your e-mail so we can share with you our top stories!