Here's what you should know about Prince Harry & Prince William's matching Royal wedding outfits
Prince Harry and his best man, Prince William, wore matching outfits for Harry's wedding ceremony at St. George's Chapel. 
Prince Harry received permission from Queen Elizabeth II to wear his official regal outfit, the frockcoat uniform of the Blues and Royals. 
Kensington Palace shared a short video clip of Harry and William arriving at the ceremony wearing their matching coats. 
According to the Royal family's official website, the outfits were made by Dege & Skinner, a bespoke gentleman's tailor on Savile Row in London.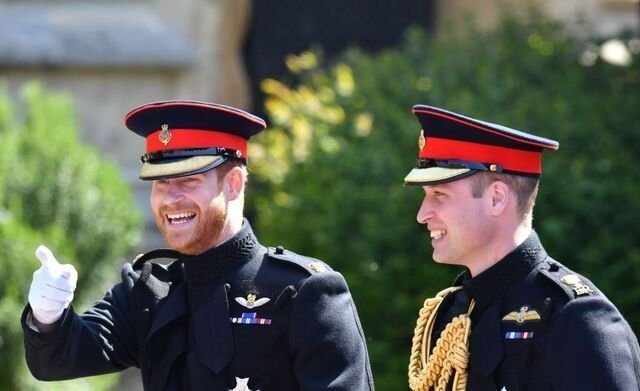 As reported by Time, blue doeskin was used to make the single-breasted frockcoat. The outfit also featured a white buckskin belt with sword slings. 
The name 'Blues and Royals' refers to the U.K regiments who are also known as the 'monarch's trusted guardians,' and the outfit carries significance since Harry served in the military.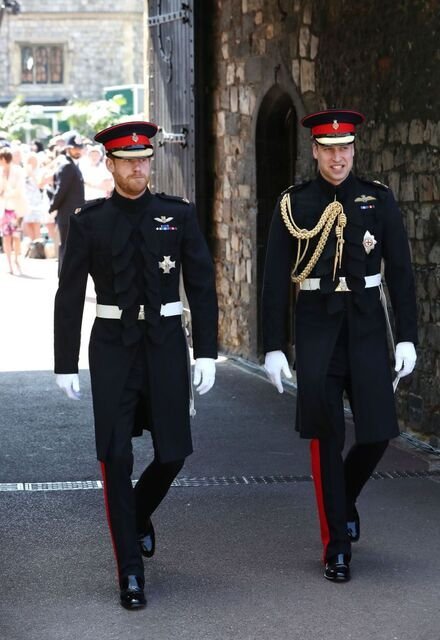 Harry served two terms in Afganistan, and apart from being named a Captain, he also became the Captain General of the Royal Marines when Prince Philip retired last year. 
According to Harper's' Bazaar, wearing the official uniform is not only a great honor but also a show of respect to his grandfather for his 64 years of service.