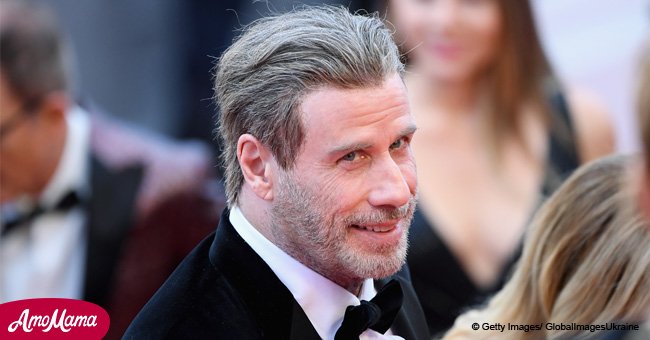 John Travolta shows off his dance moves at Cannes Film Festival
When 50 Cent and G-Unit member Tony Yayo were performing Just a Lit Bit at the Cannes Film Festival, an unexpected dancer got onstage.
It was the 64-year-old movie star, John Travolta. In a video uploaded to the Instagram account of Jeremy Bettis, who works as an executive at 50 Cent's record label, the trio could be seen enjoying their time in front of the crowd.
Travolta danced to the rhythm of the song while most people in the front row were recording everything. The fact that he decided to get onstage shocked many, but some others expected some kind of surprise from Travolta.
The short concert took place at the after-party of the actor's new film titled Gotti, which is a biographical movie that addresses the life of New York City Gambino crime family mobster John Gotti and his son.
Even though Travolta put on a classic black-and-white suit with a black bowtie, the aspect that attracted more attention about him was his beard. As Today reported, it was not the first time that he danced in front of the cameras.
One of the movies that catapulted his career to stardom was the 1977 disco classic Saturday Night Fever, in which he took the role of Tony Manero, a young man who spends his weekends dancing and drinking at a nightclub in Brooklyn.
Since Travolta's moves were outstanding, he was chosen to work in other movies that included dance routines, including Grease, Stayin' Alive, and Pulp Fiction.
Not only is he a good dancer, but also a good instructor as he helped his Look Who's Talking co-star Kirstie Alley learn a couple of steps when she went to appear on the 2011 edition of Dancing with the Stars,
Travolta is not expected to be dancing in Gotti, which is set to be released on June 15, 2018, but seeing him showing off his moves next to 50 Cent was a great surprise for many.
Please fill in your e-mail so we can share with you our top stories!