The moment Meghan narrowly avoided disaster with her wedding dress
Newlywed Meghan Markle barely dodged a wedding gown mishap right after her wedding with Prince Charles as they left the altar.
Markle and Prince Harry finally exchanged wedding vows on May 19, 2018, at St. George's Chapel. One of the most talked about during the royal wedding was Markle's dress.
Other than being curious about who designed the gown, a number of social media users took notice of how Markle almost had a wedding dress disaster.
When the newlyweds were about to head out of the chapel, Markle's long train almost got snatched by a corner pew the moment she walked to her left.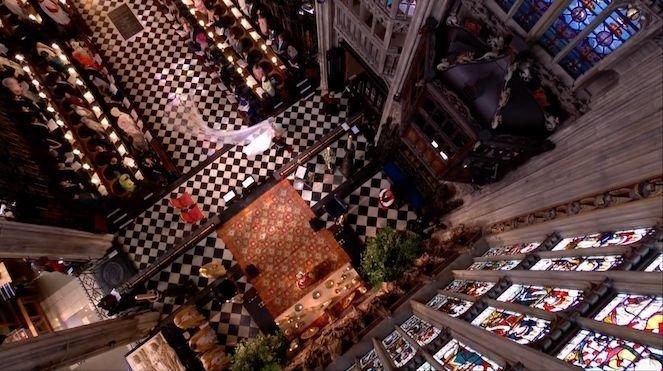 Although Markle did not seem fazed by the matter, Prince Harry seemed to notice the problem and looked back to check on the train.
He kept looking back to check on his new wife's dress and it seemed as though he was ready to fix the problem.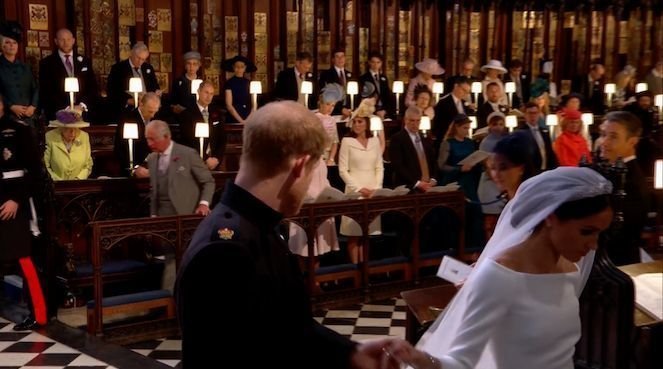 Fortunately, he did not have to since a woman, who was sitting on the corner pew, immediately noticed the problem and took it upon herself to untangle the train.
The woman in blue stooped and fixed the situation just in time before the train was possibly torn.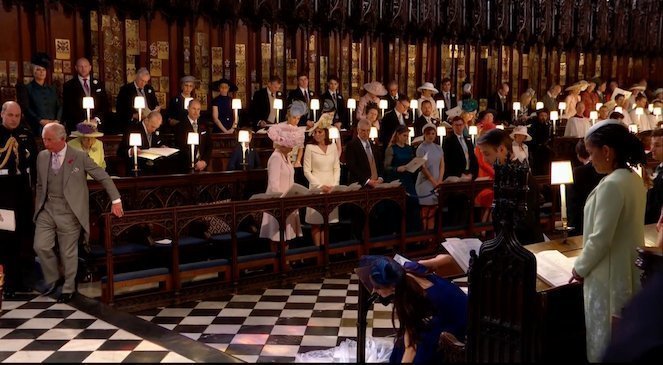 While the other guests did not seem to notice the almost-disaster, a couple of Twitter users pointed it out on the social networking site.
Who's that lady in the blue dress up front? Way to keep things on track by making sure M's dress train didn't snag as she processed out. 👍#RoyalWedding2018 #HarryandMeghan

— Alisha S. (@Schala_Zeal) May 19, 2018
Some users also praised Prince Harry for noticing the problem and for looking out for Markle.
As told by Kensington Palace at their official press release, Markle's timeless wedding gown was designed by British designer Clare Waight Keller for Givenchy.
Markle and Waight Keller had a meeting in early 2018 and had worked closely together to come up with the perfect wedding gown for the former Suits actress.
For her veil, Markle requested to have the 53 countries of the Commonwealth represented on it. Waight Keller intricately designed a floral embroidered piece on the veil where each country was represented with their distinguishing flora.