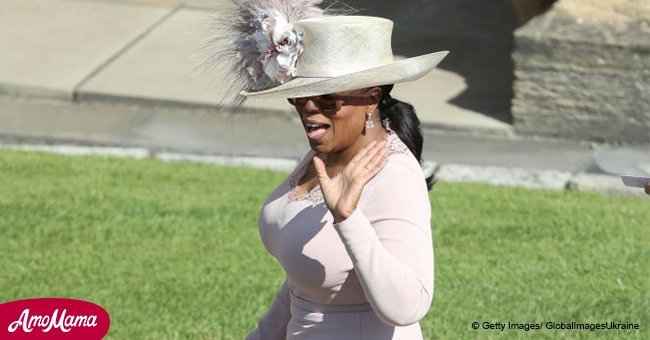 Oprah attends Royal wedding with mystery man
Oprah Winfrey arrived at St. George's Chapel for the royal wedding with a mystery man. They may not have been that close since they parted ways once they were inside the church.
The talk show mogul remained mum when she was asked by people if she was attending the royal wedding or not prior to Prince Harry and Meghan Markle's big day.
Winfrey sent social media users into a frenzy once she was spotted arriving at the venue during the live telecast. Although, it wasn't only her arrival that had people talking.
The public also noticed that she was walking towards the chapel with a mystery man instead of being accompanied by her long-term partner, Stedman Graham.
No reports suggest who the man was and whether he and Winfrey are close or had just met on that day.
It may not be a big deal since they parted ways once they set foot inside. Winfrey was seated up front with Markle's family and close friends.
Winfrey arrived earlier than the other guests and had quite a hard time looking for her seat. The question still remains on how she managed to get a seat near the altar since she is not known to be close with either Prince Harry or Markle.
As for Winfrey's outfit, she wore a plain, pastel dress designed by Stella McCartney, which her team designed within 24 hours.
On her Instagram profile, Winfrey thanked McCartney for her dress and shared with her followers that it was not her original outfit for the royal wedding.
She wrote that she only realized a day before the wedding that her original beige dress was going to appear too white for a wedding when photographed.
Winfrey applauded McCartney's team for working on a second ensemble overnight.
She also shared that her headpiece was a vintage Phillip Treacy hat which had been in her closet since 2005. She had brand new feathers added to it for a nice, new touch.
Please fill in your e-mail so we can share with you our top stories!