Khloé Kardashian exposes bare post-pregnancy tummy 5 weeks after giving birth to True
Just five weeks after the birth of her daughter, she is back in the gym working hard to lose her baby weight. 
Khloe Kardashian's daughter True is just 5 weeks old, but the proud mama is already trying to get back to a normal routine, which for her very much includes almost daily workouts. 
Kardashian took to Snapchat to share a clip of her talking about getting back into shape after having given birth, and explaining what she plans to focus on. 
In the video clip, Kardashian lifted her shirt to show her stomach - already fairly trim just 5 weeks post birth - and also demonstrated how she needs to work on her posterior. 
"Five weeks after baby, feeling good. Muscle memory is a real thing because it's still under there. Got to tighten it all up," she said. "I've got to get rid of this part. Just need everything to be solid."
The gym has always been a sanctuary of sorts for Kardashian, and before she fell pregnant she was working out 5 or 6 days a week.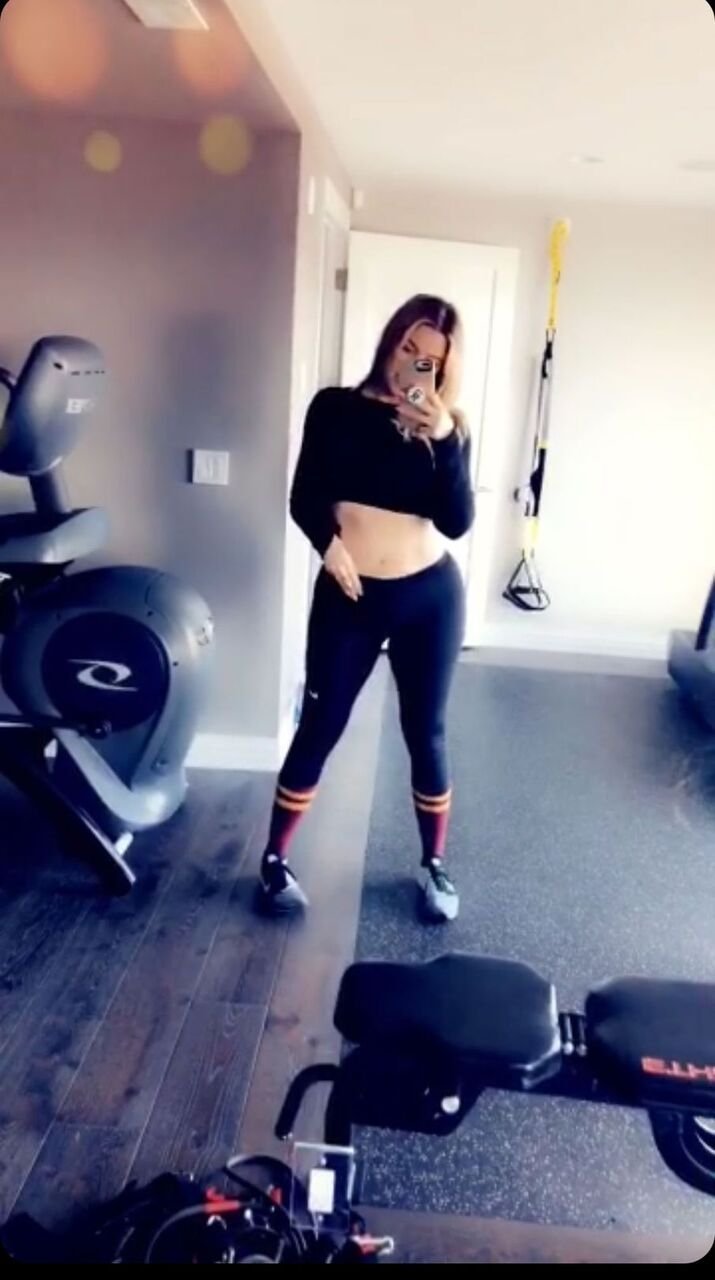 But at the same time, Kardashian admitted that it hasn't been easy getting back into her routine, and that her body is tired and sore after 11 days back in the gym. 
Kardashian has also been heavily criticized for her desire to get back to her workouts, which she mentioned in a Snap, saying that it was her routine before she had True, and is something she absolutely loves to do.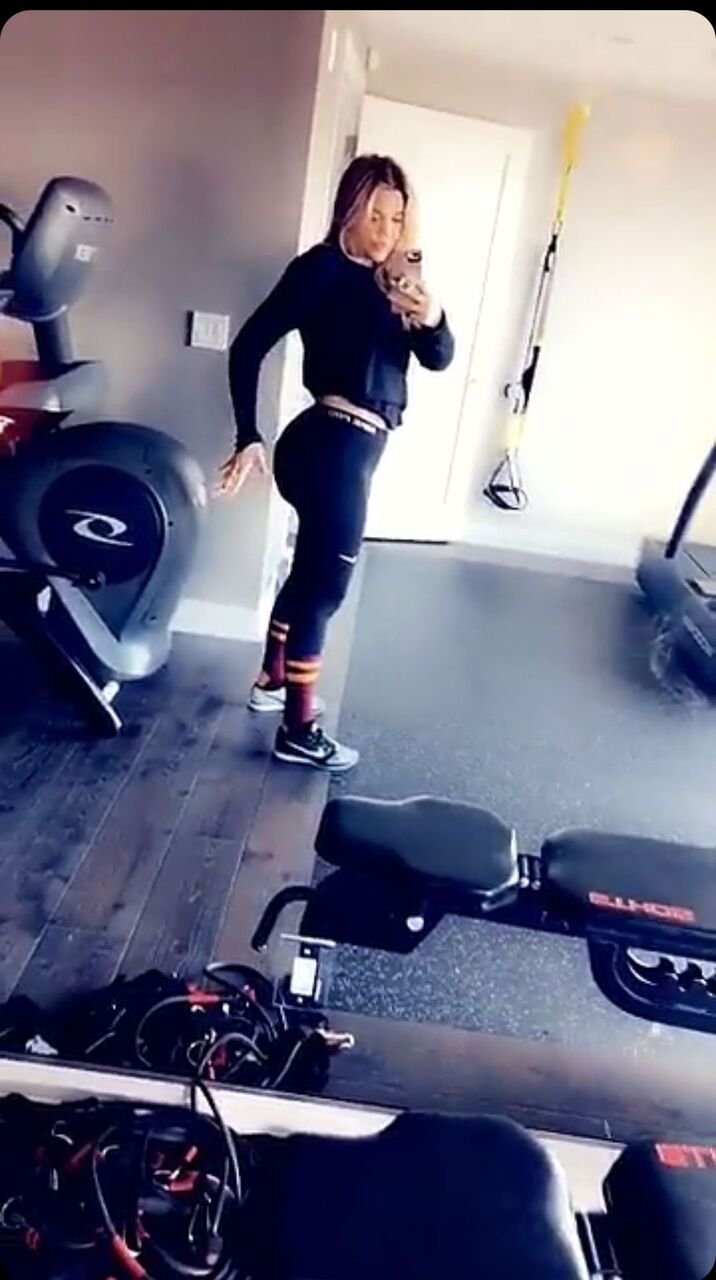 "So I want to start doing that now and getting into my rhythm and in between feedings I want to find time to work out because that's going to be my new normal," she explained. "Just because I have a baby, doesn't mean I have to stop doing the things that I love, and I love working out and getting my mind right."
She confessed that she had been craving her workouts, and was finally given the all clear to start exercising 4 weeks after True was born.