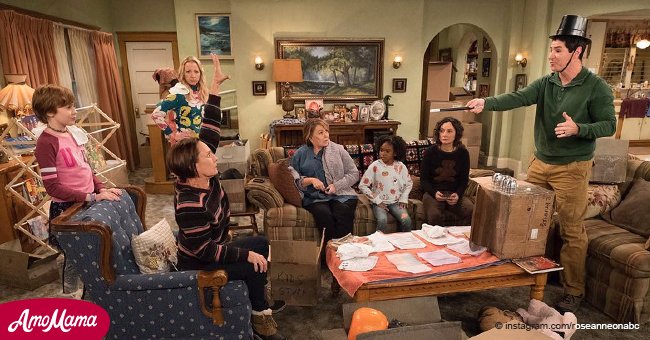 'Roseanne' showrunner teases return of several fan-favorite guest stars in new season
With the tenth season of comedy-drama Roseanne wrapping up for the year, executive producer Bruce Helford revealed what viewers could expect from season 11.
The season finale aired on Tuesday, and viewers were left with more questions than answers.
In an exclusive interview with Deadline, showrunner Helford opened about recurring characters and actors who make a reappearance the next season, as well as the political aspect of the storyline.
Fans from the original show will recall that before George Clooney soared to fame in ER, he portrayed the role of Booker Brooks in Roseanne.
Helford said they would "reach out to George Clooney and see what he's up to," and he hopes that "Johnny Galecki will be back as David," Darlene's ex-husband and the father of her two children.
While Galecki made an appearance in the revival season, Clooney didn't. In an interview with Howard Stern, Roseanne Barr said the actor lived in Italy and said "some really silly things" about her.
Despite what he may have said, Roseanne added that she "still loves him." Zimbio pointed out that Clooney's views are progressive.
He donated half a million dollars to the March for Our Lives project, while Roseanne, at the other end of the spectrum, received a congratulatory phone call from President Trump.
Throughout season 10 the show tackled controversial topics such as the opioid crisis and healthcare, as well as politics, undocumented workers, and unemployment.
When asked if there were any other topics left to explore, Helford said they would like to address sexual harassment, but added that it needs to feel organic and fit in the with Connor's story.
Besides the lovable cast, the show also owes its success to portraying the very real life of the poor to middle-class American family, and nostalgia plays a role as well.
"There's definitely something about getting older, about the kids having kids, and you're going to see, it's probably the most emotional season of Roseanne that there has ever been."
Please fill in your e-mail so we can share with you our top stories!