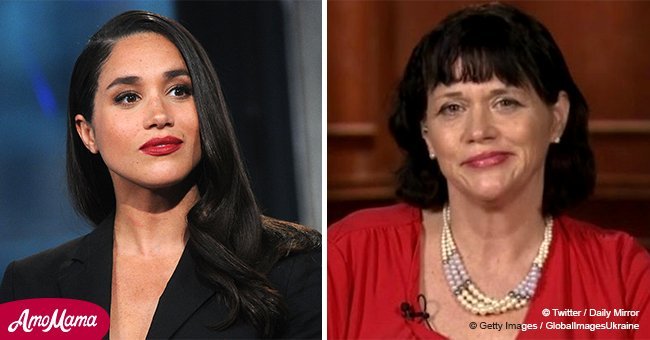 The Sun: Duchess Meghan's half-sister Samantha wants to reconcile their difference
Meghan Markle's half-sister, Samantha, wants to reunite the Markle family. She said she was inspired by Bishop Michael Curry at Meghan's wedding.
Samantha, the daughter of Meghan's very ill father Thomas, pleaded with the new Duchess of Sussex to reconcile with each other after ten years of estrangement in an exclusive interview with The Sun.
She said she hoped to bring peace to the family after being struck by Bishop Curry's message of love during Meghan's wedding with Prince Harry.
Samantha revealed to The Sun that while she was watching the royal wedding on her television at her home in Florida, she was deeply moved by the African-American preacher's words about love, unity, and forgiveness.
She said she hoped that it would touch Meghan as well.
"I feel a religious and moral obligation to be open to her and not be vindictive or isolating or hurt," expressed Samantha.
She continued to say that if Meghan wants to do the right thing, Meghan will have to reach out as well and Samantha would be open to that.
Samantha's sudden decision to reconnect with her half-sister is a big turn of events.
In the past, she had bad-mouthed her sister. It went so far that she is writing a book about it and revealed that the tentative title was The Diary of a Pushy Princess.
In spite of how toxic their relationship was, Samantha said she will wait to hear from Meghan.
She told The Sun, "If she feels that the Markles are not worthy and excludes us, I think that is going against the tenets of her baptismal vows and everything in the church. If you're true in the Queen's church you should practice those principles rather than just speak them."
As for their father, Samantha revealed that Thomas is currently being cared for in Los Angeles following his heart surgery.
She also revealed that their father watched Meghan's wedding and said that Meghan was beautiful.
Thomas also supposedly said that he was happy and proud of his daughter. Complimenting Prince Harry, Thomas called him a gentleman and said he was chivalrous.
Please fill in your e-mail so we can share with you our top stories!