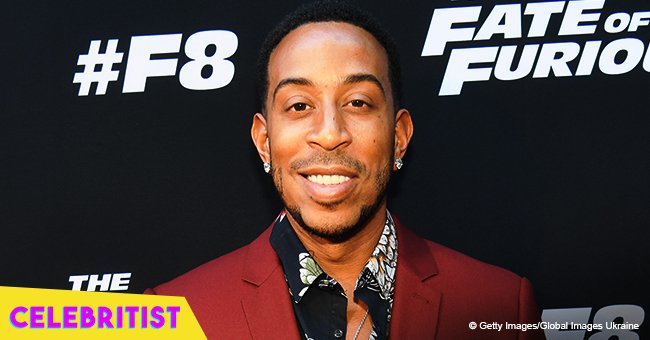 Ludacris shares pic of his grown up daughter Karma in pale pink dress, going to a bash
Karma Bridges is part of the hip-hop royalty by being the daughter of Ludacris, one of the most renowned names in the music industry. The young lady is growing up to become a beautiful woman, and her father is already trying to chase away anyone who might want to come close to her.
Celebritist learned from his Instagram account that Ludacris is an overprotective father as he recently shared a photo of his gorgeous 16-years-old daughter while making sure to mention that he's watching her every move in order to protect her.
Karma is the product of Ludacris' relationship with an attorney from Atlanta named Christine White, and she's the perfect mix of her parents' beauty, talent, and smartness for business. Just at 10-years-old, she became the CEO of an educational website she created alongside her dad.
The site, "Karma's World," offers educational and fun lessons for kids from grades 1 to 6 in subjects like math, English, science, geography and etiquette through books, games, songs performed by Karma and more.
Starting to develop her brand at such a young age with the help of her parents, Karma has earned over 85 million of followers on social media, where she's often updating fans about her incredible life. A life that a first glance seems like a pretty normal one for the teenage daughter of a celebrity.
Karma enjoys going to music festivals, having brunch with friends, and meeting celebrities, like any other normal 16-years-old. And she also enjoys parties, as she recently shared a photo before going to a bash looking stunning in a pale pink dress.
Her proud father commented in her photo "STUNNINGLY BEAUTIFUL" followed by a series of love emojis, and because it was not enough to show his pride on a comment section, he also reported the picture to his own Instagram account.
His caption made fans laugh as they found endearing how overprotective the rapper and actor is with his daughter.
Ludacris wrote:
"Absolutely Gorgeous! Have a Great Time at Bash tonight @karma.christine don't worry I hired Obama's Old Security Detail to track your every move. #imnotready #mybabygirl #beautiful @eudoxie on the makeup and Styling!"
It seems like the girl has a great relationship with Ludacris' girlfriend, Eudoxie, who as mentioned by the rapper, helped Karma to dress up for her special night out.
Karma is growing up beautifully and we're sure Ludacris will need more than just a few jokes to protect the girl from all the suitors she'll get in the near future.
Don't you think Karma is such a beautiful young lady?
Please fill in your e-mail so we can share with you our top stories!