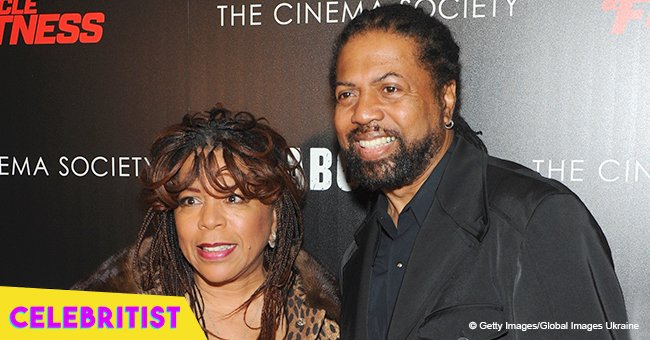 Valerie Simpson shared a photo of her brother Ray 'Cop' Simpson singing with her kids
Valerie Simpson was half of the successful '60s musical duet Ashford & Simpson, and the talent ran in her family, as her younger brother was also a very successful singer. Ray "Cop" Simpson is better known for being the lead singer of the disco group Village People in the late '70s.
Celebritist learned from Valerie's Instagram account that she's a proud sister as she recently shared a beautiful and touching photo of Ray performing at one of her presentations alongside her daughters Nicole and Asia.
Valerie started in the music industry as part of a songwriting duo with Nickolas Ashford, who would later become her husband and singing partner. The couple is responsible for writing many hit songs of Motown Records like Aretha Franklin's "Cry Like A Baby," and Ray Charles "Let's Go Get Stoned" and "I Don't Need No Doctor."
After the couple debuted their career as recording artists, they had many successful hits like "Is It Still Good to Ya," "Found a Cure," "Street Corner," and their most renowned track to date, "Solid." Back in the day, Ray used to work with his sister, often providing backup vocals for the group.
Until 1979, when he was chosen to replace original lead singer, Victor Willis as the Cop in the disco group Village People. He performed with them until 2017, when Willis made his return as the lead singer to the group.
Valerie, on the other hand, suffered the loss of her husband and long-time business partner in 2011, but instead of stopping her successful career and dwelling on the absence of Nickolas, she decided to move forward in order to set an example for her two grown-up daughters.
Simpson is often performing at Sugar Bar, a restaurant she opened with Ashford back in the '90s and that her daughter Nicole helps her run these days.
The 71-years-old singer recently shared a beautiful photo of her daughters and her brother sharing the stage, and she expressed just how proud she is of all of them as she wrote in her caption:
"Love this shot of my 2 daughters Nicole and Asia (braids) w/ my brother Ray Simpson lead singer of Village People. I pulled them out of the audience at the end of some show of mine."
As we reported before, Asia has inherited her parent's talent, and she's often singing back up vocals for her mother whenever she has a performance. Nicole, on the other hand, is more interested in keeping up the family business running and she helps her mother to manage their New York restaurant.
We're glad to know that Valeria has such a strong relationship with her brother and her daughters. They have such a beautiful family.
Did you know the "Cop" from Village People was related to Valerie Simpson?
Please fill in your e-mail so we can share with you our top stories!