Tarek El Moussa shares important health update after suffering painful injury
The Flip or Flop star, Tarek El Moussa, appears to be healing quickly since injuring his back earlier this month. To avoid a long recovery, the star opted to try stem cell therapy.
According to his latest update, the treatment is working wonders. In his Instagram post, the host shared that he was already 80% healed.
At the beginning of this month, Tarek El Moussa revealed that he'd suffered another serious back injury. Three weeks ago El Moussa had stem cell therapy.
Last week Thursday he shared that he was almost fully recovered. He revealed in his post that he'd just left his second procedure and would be 100 percent pain-free in 2 weeks.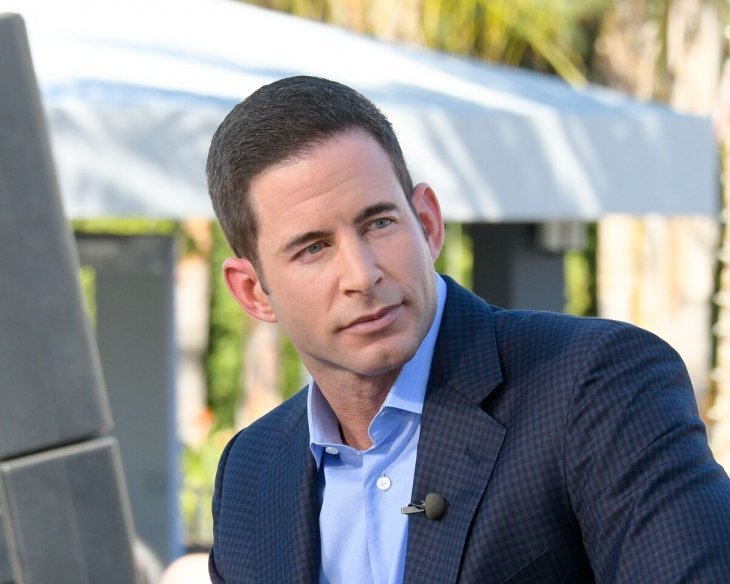 El Moussa touted the therapy as the future. He also explained that the procedure worked for so many different injuries and not just the back.
This was a different outlook than the one he'd had at the beginning of May. At the time, he'd announced that life had been going so well for him and that he'd been so happy and healthy for a while.
'Two weeks ago I could barely walk and was headed towards surgery ... Today, I can't believe I'm saying this...I'm 80 percent better from my treatment with almost NO pain at all!!'
Tarek El Moussa, Instagram, May 24, 2018
He then revealed that he'd injured his back again and it was a scary thing for him. The star shared that he could barely walk and couldn't believe that this was happening.
El Moussa stated that he felt like it was a bad dream that he would wake up from. At the time, he'd admitted that he was feeling down.
The star first injured his back a few years ago after treating both thyroid and testicular cancer according to People. During his first run-in with a back injury, El Moussa had lost 50 pounds and was taking large amounts of pain medication to try and help the pain.
He revealed that the last time he'd hurt his back it had taken him a year and a half to recover. The star's first surgery was said to be 'a very miserable experience but at the end it worked.'
His many health issues ultimately took a toll on his marriage. They contributed to his and his wife's, Christina El Moussa's, 2016 divorce.
Luckily for the star, it seems stem cell therapy has been a more efficient method for him. This was despite some soreness and bruising that he's experienced.
He's also shared that he's managed his pain using an InTENSity 10 Digital TENS electrotherapy device. The machine targets areas of discomfort.
The new season of Flip or Flop will return on Thursday, May 31, at 9 p.m. ET/PT. It will be the first time that the El Moussas' are filmed as exes.