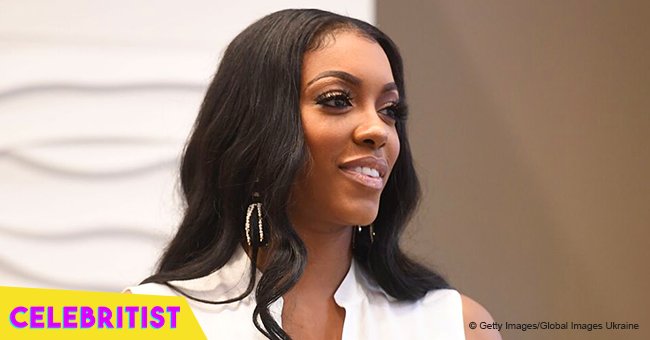 Porsha Williams playfully kicks assistant into the pool after 'pulling' her hair in latest video

The reality television star amused fans with her recent video proving no one messes with her hair and gets away with it.
Porsha Williams recently gave her followers something to laugh about when she posted an amusing video of her kicking her assistant into the pool after he accidentally pulled her hair.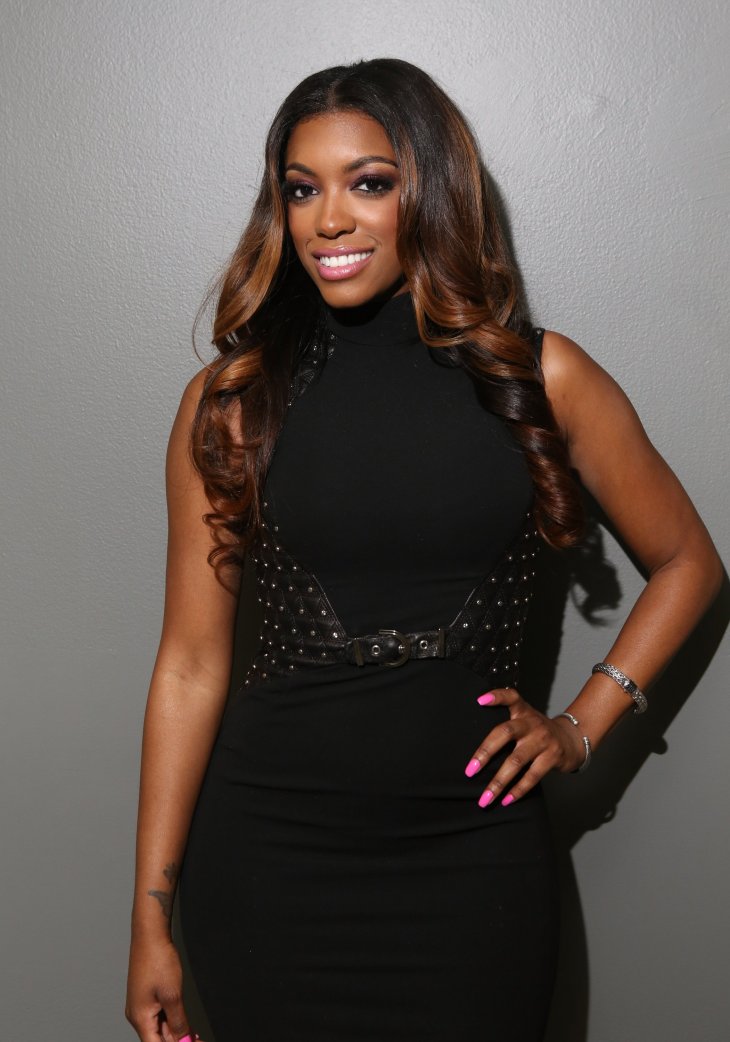 Source: Getty Images / Global Images of Ukraine
The clip that showcased the 'Real Housewives of Atlanta' star's curves in a mint green off-the-shoulder swimsuit drew a lot of attention as it featured Porsha's playful side. While sipping her cocktail by the pool, the 36-year-old's hot assistant, Dominic Rahjee accidentally pulled her hair prompting the star to punch the guy on the shoulder and kick him into the water.
The kicking incident was clearly all in jest as Porsha captioned her photo,
"Bonnie & Clyde are having problems! (laughing emoji) @drahjee"
Followers of the television personality enjoyed the hilarious clip and even supported her move to protect her hair. One fan wrote,
"Black women don't play about their hair he got kicked in the pool for that one! He'll know better next time. If he didn't know how he knows. You showed him hunty!! LMBO!! Lol, he won't get a word in sis, you Just kick him away. Your hair grabs that man by his neck @drahjee was confused AF. I can't stop watching its funny AF."
The video was one of many the actress posted during Memorial Day weekend in Jamaica where she was joined by her pregnant sister Lauren.
In her other posts, she modeled various swimsuits and showcased her curvy physique while enjoying the tropical island.
Please fill in your e-mail so we can share with you our top stories!