Kenya Moore's brother surprises her with special gifts amid fake pregnancy scandal
The reality star shifts moods from a happy mother-to-be to an enraged woman defending herself from fake news all in a span of one day. 
Pregnant Kenya Moore was in a happy mood when she recently posted her brother Brandon DeShazer's gifts in celebration of her upcoming motherhood.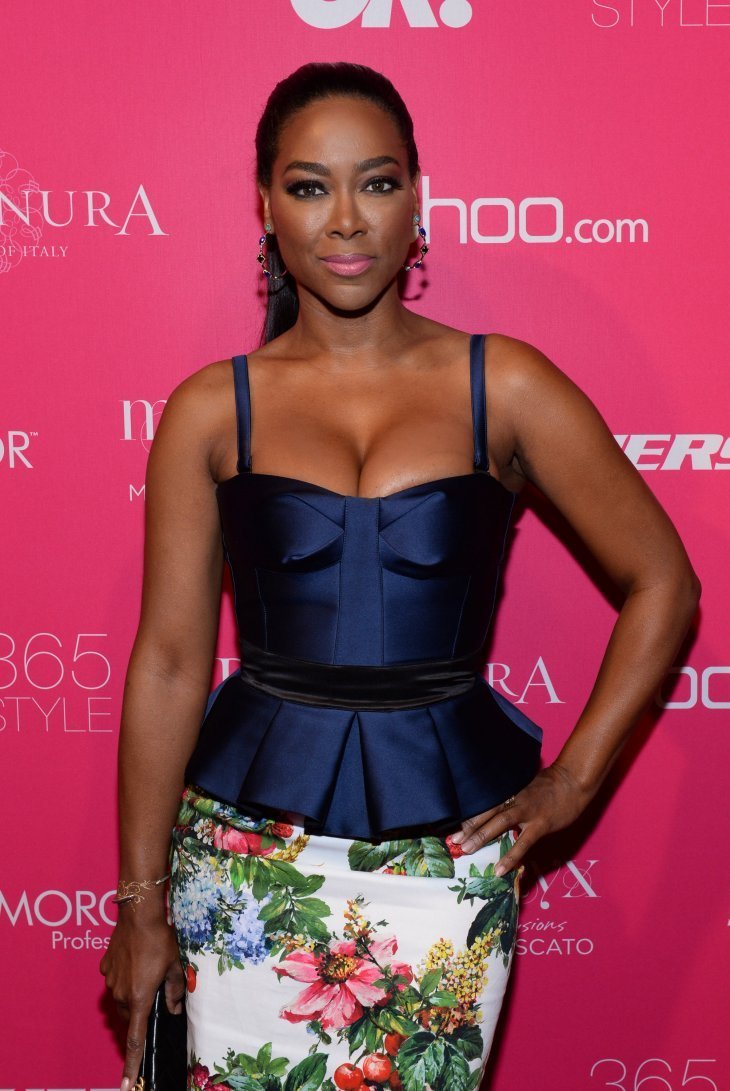 The 'Real Housewives of Atlanta' star featured a photo on her Instagram showcasing her special gifts while her younger brother raised two puppies in the background.  Sitting on top of her kitchen counter was a green bag of gifts attached to a couple of balloons, some flowers, a candle and a yellow envelope. The 47-year-old expressed her love in her caption.
"Thank you baby brother @brandondeshay for my surprise gifts! Love you!"
The former Miss USA also posted a live Instagram feed as she checked out her gifts in the green bag. Among those she featured apart from what's visible in her photo was a picture frame and a  breast-firming serum.
Kenya mood shifted later that day when she expressed her rage over news circulating claiming her pregnancy was actually fake.  The reality star who's married to Marc Daly and announced her pregnancy in April lashed out at news agencies for spreading false news. 
Media outlets began accusing the star of faking her pregnancy when she recently removed a photo from a date with her husband where her stomach was exposed and replaced it with an inspirational post about motherhood and spirituality. 
In response to accusations hurled against her, she wrote a scathing message on her Instagram directed at those propagating fake news about her and even enumerated all kinds of news that were reported in the past that weren't true.  
"#FAKENEWS @bet @celebrity_insider_org @theinquisitr shame on you for constantly regurgitating the slanderous fake news from #radaronline Fake Husband Fake Pregnancy Fake Boyfriends Fake StorylineFiredFake Divorce At least be effing original with your hateful liesI'm used to you all making up stories to get clicks off my name but LEAVE MY FAMILY ALONE #that'smrsdaly2you#blacklove"  
Accompanying her post, she shared a photo from her wedding day where she and her husband were entrapped in a romantic kiss. 
Kenya was clearly a scorned mother who unleashed her ire to protect her family.  Fans expressed their support and wished her happiness. 
"I wish they would just let @thekenyamoore live. She's happy and I'm happy for her!!!"
"I think you're beautiful. I think you're real… And you deserve every drop of happiness. We all do."
"God bless your family! Ignore evil people."
She's about to be a first-time mom and Kenya sure doesn't need any of this negative publicity freaking her out.  Here's hoping the celebrity has a stress-free pregnancy from this day on.