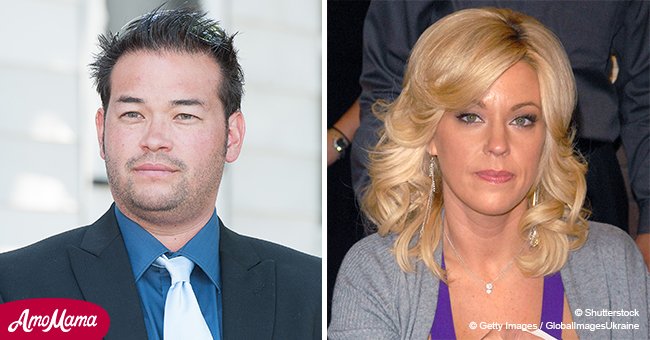 Jon Gosselin shares sweet pics taken with daughter Hannah on road trip
The former reality TV star and father-of-eight, Jon Gosselin, is spending the vacation with his 14-year-old daughter Hannah and sharing their trip on Instagram.
In one of the images, Hannah can be seen sleeping in the car during one of their adventures. Jon simply wrote 'road tripping' in the caption, and tagged Hannah's account.
In another photo, Hannah and her 41-year-old father are eating chocolate ice cream outside Sweet Ride Ice Cream in Wyomissing, Pennsylvania.
Jon wished his followers a happy Thursday and shared a popular limerick: 'I scream! You scream! We all scream for ice cream!' He also used the ice scream emoji.
The following day, Jon also wished his fans a happy Memorial Day and a safe weekend. He thanked all those 'who know the situation' for their love and support.
He also apologized for Hannah not being in the video but said she would upload her own Memorial Day message on her Instagram account, ItsMeHJG.
Hannah said she 'had so much fun this week' and added that she enjoyed sharing their pictures with fans. She also thanked all the fans for their support. Her video has been liked more than 21,000 times
Jon has been sharing a lot about Hannah lately, and fans wanted to know if she was living with her father permanently.
Hannah's mother has full custody of their eight children while Jon only has visitation rights. He is still fighting for joint legal custody of the sextuplets and twins.
Despite the unpleasantness, Jon cherishes every moment he gets to spend with his children. It was the sextuplets' 14th birthday earlier this month.
Hannah chose to spend the day with her father while her seven siblings celebrated with Kate. Their reality show was titled Kate & Jon Plus Eight but renamed to Kate Plus Eight after the divorce.
Please fill in your e-mail so we can share with you our top stories!