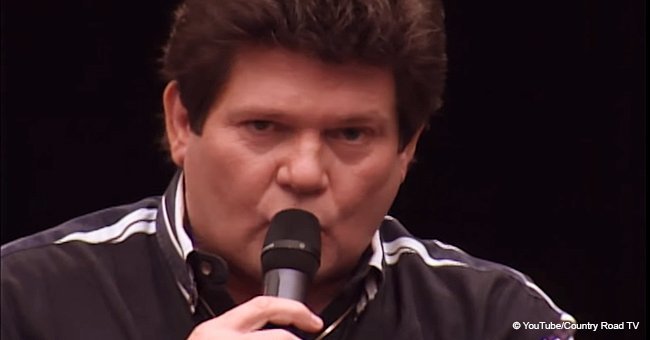 Conway Twitty's son Michael sings 'Hello Darlin'
Michael Twitty, who is an absolute copy of his legendary father Conway Twitty, sang Hello Darlin.' His rendition of the song was incredibly moving.
Conway passed away on June 5, 1993, due to an abdominal aortic aneurysm. He was 59 years old at the time.
Now, Michael is on a mission to keep his father's legacy alive. He traveled the country to perform his music.
On Country's Family Reunion in 2017, Michael, who is Conway's son from his first marriage to Ellen Matthews, performed in front of many legends including Bill Anderson.
He paid tribute to Conway with his cover of Hello Darlin'. The hit ballad is one of his father's signature songs.
The crowd erupted in cheers, not even a second after Michael sang the opening line of the song. They knew they were in store for a treat
Conway, who was married four times to three different women, recorded and released his biggest country hit, Hello Darlin' in 1970. The song spent four weeks at the top of the country chart and is one of his most recognized songs.
The veteran singer had a tremendous success in Country music. He was a member of the Country and Rockabilly Halls of Fame.
Though Conway was popular as a Country music singer, he also had success in the rock and roll, rock, R&B, and pop genres.
The Country superstar received a series of Country Music Association awards for duets with Loretta Lynn from 1971 to 1976.
Some of his other notable songs are After the Fire Is Gone, Lead Me On, As Soon As I Hang Up the Phone, and I Can't Love You Enough.
Conway became ill while performing on June 4, 1993. He collapsed and was rushed to a hospital. Unfortunately, he died the next day.
The Grammy award winner was buried at Sumner Memorial Gardens in Gallatin, Tennessee under the name Harold L. Jenkins.
Please fill in your e-mail so we can share with you our top stories!